Help is just a phone call away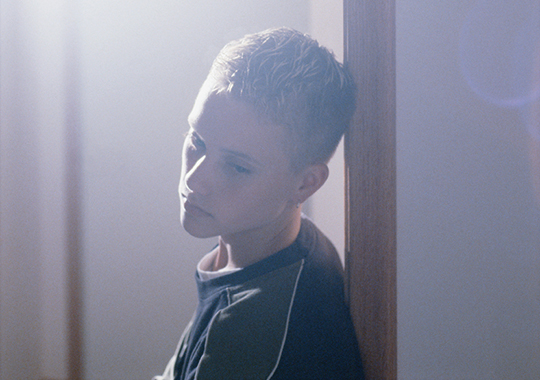 Bringing mental health support to kids and their families
December 11, 2015
This past summer, Newfoundland and Labrador became the fourth province to join a unique youth mental health program that brings timely help into families' homes.
Launched in 2006, with support from the Canadian Institutes of Health Research (CIHR), the Strongest Families Institute provides telephone and Web-based programs to help families deal with their child's mild to moderate mental health problems, before they develop into major ones.
Presently, Strongest Families offers four specialized programs related to anxiety, bedwetting, recurrent headaches and stomach pain, and effective parenting of difficult behaviours. Each 12-week program educates parents and children on how to manage these challenges in real life.
For example, participants learn relaxation skills to ease anxiety and appropriate parenting skills to help kids with temper outbursts and aggression.
Families receive handbooks and instructional videos and take part in weekly telephone sessions with trained coaches. They can also email their coaches to seek advice or share concerns between the weekly meetings.
The programs provided by this non-profit organization, which are also available in Nova Scotia, Ontario and Alberta, are dramatically reducing wait times for mental health support for thousands of kids and their families each year.
"In every health region we work with, there are kids on waiting lists who have disruptive behaviour or anxiety, but who are not an immediate danger to themselves or anybody else," said Dr. Patrick McGrath, a psychologist and researcher at Dalhousie University and the IWK Health Centre in Halifax. 
At any given time, about one-in-five Canadian children and adolescents experience some form of mental health challenge. Across Canada, this need far outpaces the availability of pediatric mental health services, leaving many children languishing on waiting lists.
In Ontario, for example, 90% of children and youth with an identified mental disorder wait an average of six months for treatment.
"Too many parents were being told, 'When your kid gets worse, we can give them treatment,'" said Dr. McGrath. These gaps in the system motivated Dr. McGrath to conduct the research that led to the creation of Strongest Families.
From 2003 to 2007, Dr. McGrath led three CIHR-funded clinical trials which demonstrated that the Strongest Families approach is effective in treating mild to moderate pediatric mental health disorders. In fact, the results showed that the Strongest Families program is more effective than standard care, with benefits sustained one year after treatment.
"The Strongest Families approach is a cost-effective solution to address wait times and eliminate the barriers that families often face," said Dr. Lingley-Pottie, a professor in Dalhousie's Department of Psychiatry and the program's co-founder and current President and CEO. "With our ability to ramp up services quickly, we have successfully reduced waitlists. We are eager to extend our reach to children and families in other provinces."
In 2014, 2,865 children and their families received Strongest Families treatment with a 90% "problem resolved" rate. The retention rate for Strongest Families is also impressive: fewer than 10% of families drop out, compared to about 40% for standard pediatric mental health counselling.
These programs could have a long-term benefit, not just for individual families, but for society as a whole. When children learn effective coping strategies at a young age, it can help them for the rest of their lives. And by addressing mental health issues before they get worse, we can lower the burden on the health care and criminal justice systems.
Dr. Lingley-Pottie credits the program's structure for this success. It is designed to be as easy as possible for families to take part. There's no required travel or time off from work or school, and the home-based counselling may be reassuring to families who fear the possible social stigma of receiving mental health treatment in the community.
"If a child can sit in his or her own home and talk with a coach, they are able to be open without worrying about being judged. They feel comfortable. They are not in a strange environment," said Dr. Lingley-Pottie.
In 2015, 300 children in Newfoundland and Labrador joined hundreds of others across the country in benefitting from Strongest Families programs.
"I believe it will make a real significant difference in the lives of our families seeking assistance," said Steve Kent, Minister of Health and Community Services for the province, at a press conference announcing the program. "[Families] deserve the most effective, accessible care we can deliver."
Associated links
Date modified: