2015 Recognition Prize Winners – CIHR Institute of Aging
2015 CIHR Institute of Aging Betty Havens Award for Knowledge Translation in Aging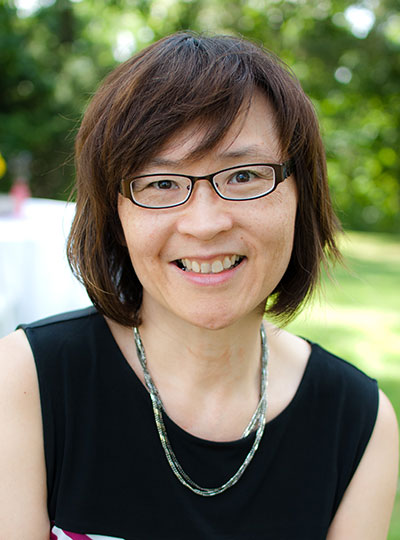 Recipient: Dr. Linda Lee
Institution: McMaster University
Dr. Linda Lee is a family physician, Director of the Centre for Family Medicine Memory Clinic, Director of Primary Healthcare Education for the Schlegel-UW Research Institute for Aging, and Associate Clinical Professor in the Department of Family Medicine at McMaster University. She has developed a Primary Care Memory Clinic model and Training Program which has assisted over 70 other primary care settings in Ontario to develop new Memory Clinics.
In recognition for her leadership in helping to improve the care of seniors with memory disorders, Dr. Lee was named the 2009 Regional Family Physician of the Year by the Ontario College of Family Physicians. Also in 2009 she was awarded the Individual Achievement Service Award for Geriatric Excellence by the Regional Geriatric Program of Hamilton Health Science. In 2012, she was named McMaster University Department of Family Medicine's Outstanding Researcher, and she received the Association of Family Health Teams of Ontario 2012 Bright Lights Award for Outstanding Achievement in Improving Patients' Experience of Care. In 2014, she was awarded the Ontario Minister's Medal Honouring Excellence in Health Quality and Safety.
Dr. Lee completed her medical school training at Western University and training in Family Medicine at Queen's University.  She subsequently received a Masters of Clinical Science in Family Medicine degree at Western University. Dr. Lee has practiced family medicine in Kitchener-Waterloo, Ontario, since 1988.
Fall 2014 CIHR Institute of Aging Anne Martin-Matthews Doctoral Research Prize of Excellence in Research on Aging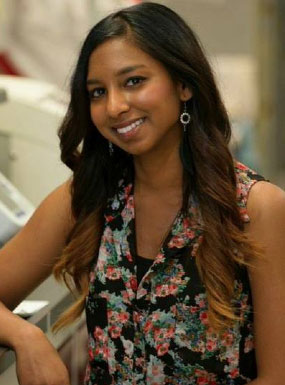 Recipient: Aveshni Naidoo
Institution: McMaster University
Aveshni (Avee) Naidoo is a 1st year PhD Student in Medical Sciences at McMaster University. First attracted to aging research in her undergraduate advanced immunology course, Avee chose to purse her MSc in the laboratory of Dr. Dawn Bowdish, where she studied the complex interplay between age-associated inflammation and immune cell dysfunction in the elderly.
As a result of the great success of her project, she excitedly transferred to a PhD program in May. Her current studies focus on discovering how age-associated increases in inflammatory cytokines contribute to dysregulated macrophage function, and ultimately, an increased in susceptibility to pneumonia in aged populations. Her research will help us understand the mechanisms behind impaired antibacterial functions observed in the elderly, and potentially lead to early prognosis of individuals at risk of chronic age-associated diseases.
Fall 2014 CIHR Institute of Aging New Investigator Prize of Excellence in Research on Aging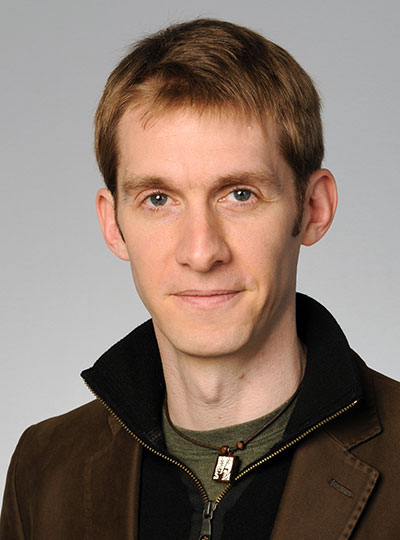 Recipient: Dr. Alan Cohen
Institution: Research Centre on Aging, Université de Sherbrooke
Dr. Alan Cohen obtained his Ph.D in ecology and evolution in 2007 from the University of Missouri-St. Louis and then pursued 3 post-docs in biostatistics and epidemiology. He has been assistant professor in the Department of Family Medicine at the University of Sherbrooke since 2010.
His research program focuses on finding novel statistical tools to understand and measure the states of the complex physiological networks that keep organisms in homeostasis, and then using these tools to understand how homeostasis breaks down during aging. Using large clinical and cohort data sets with extensive biomarker data, he combines the data from many biomarkers to measure underlying biological processes. These measures are then applied to predict health outcomes. Long-term, the goal is to develop biomarker algorithms as clinical and research tools that better measure patient health and help guide care. His research thus links aging, physiology, evolution, statistics, epidemiology, and demography.
Fall 2014 CIHR Institute of Aging Fellowship Prize of Excellence in Research on Aging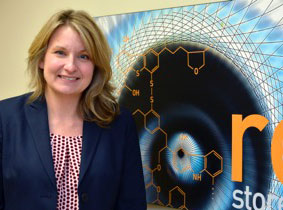 Recipient: Dr. Angela Roberts
Institution: University of Western Ontario
Dr. Angela Roberts completed her PhD in the Faculty of Health Sciences, School of Communication Sciences and Disorders at the University of Western Ontario in 2014, and a Post-doctoral fellowship in cognitive neurology at the Parkwood Institute in 2015. She completed her Master's degree in speech-language pathology in 1995 and has practiced as a speech-language pathologist for twenty years in the area of adult neurogenic disorders. In September 2015, she accepted a faculty appointment as an Assistant Professor in the Roxelyn and Richard Pepper Department of Communication Sciences and Disorders at Northwestern University.
Dr. Roberts' research interests include the underlying neurological processes and presentations of cognitive-communication and language disorders occurring in the context of neurodegenerative diseases, and their subsequent impact on communication partners and care providers. In addition to her research, she continues to work clinically with individuals and families affected by neurodegenerative diseases, most prominently those with Parkinson's disease, frontotemporal dementia, and Alzheimer's disease. Dr. Roberts was awarded the Queen's Jubilee Medal of Honour for her contributions to improving the quality of life for individuals with Parkinson's disease, and their care partners.
Date modified: