Barbara Turnbull invested into the Order of Canada for her contributions to spinal cord injury research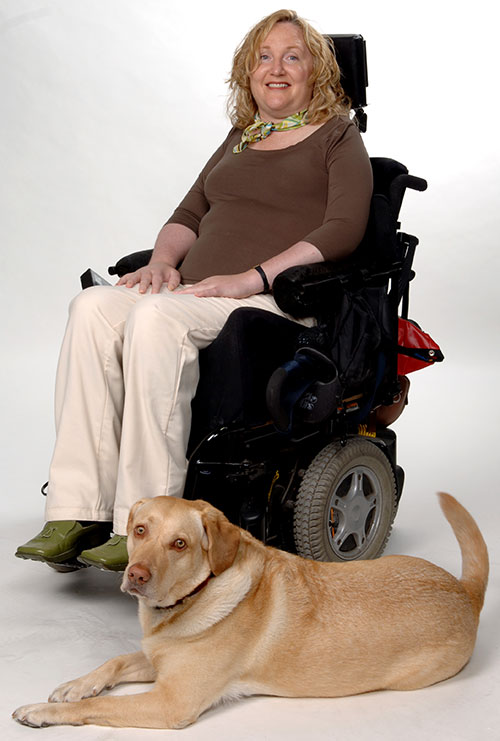 On behalf of the Canadian Institutes of Health Research (CIHR), I am very pleased to share that Barbara Turnbull will be invested as Member of the Order of Canada by His Excellency the Right Honourable David Johnston, Governor General of Canada, during a ceremony at Rideau Hall, on November 18, 2015. She was among the 100 new appointments to the Order announced on July 1, 2015. Ms. Turnbull passed away in May at age 50. Throughout her life, she was an esteemed Toronto journalist who contributed to spinal cord injury research as an author, speaker and tireless advocate.
The Order of Canada is one of Canada's highest civilian honours that recognizes outstanding achievement, dedication to the community and service to the nation. Following a tragedy 30 years ago that rendered her paralyzed from the neck down, Ms. Turnbull launched a non-profit charitable foundation to promote and support spinal cord research in Canada. Since 2001, CIHR-Institute of Neurosciences, Mental Health and Addiction, the Barbara Turnbull Foundation, and Brain Canada have joined forces to annually recognize an outstanding researcher who specializes in spinal cord injury and repair. The 2015 Barbara Turnbull Award for Spinal Cord Research was presented to Dr. Samuel David from McGill University who will preserve Ms. Turnbull's vision of supporting the spinal cord research field to improve the health of Canadians.
Ms. Turnbull was a truly outstanding Canadian. Her passion and leadership will continue to be an inspiration to us all.
Dr. Anthony Phillips
Scientific Director, CIHR Institute of Neurosciences, Mental Health and Addiction
Date modified: