Living with Alzheimer's and dementia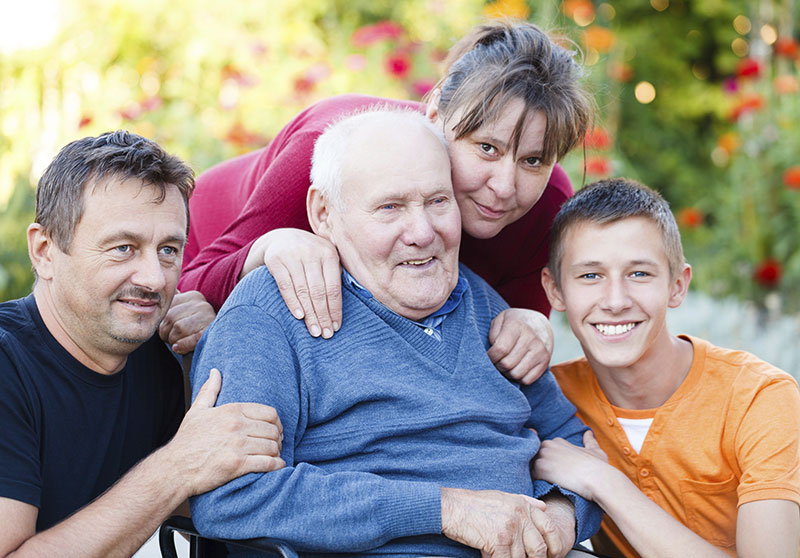 Hope drives the caregivers
October 30, 2015
Currently, there is no cure for Alzheimer's disease or dementia-related illnesses. But there is hope – lots of hope. It's what powers caregivers who dream of a major breakthrough such as a new drug discovery to delay or modify symptoms.
Caregivers also hope that today will be a good day, because some days are definitely better than others. Caring for someone living with Alzheimer's disease or dementia-related illnesses is not easy. Maintaining the physical and mental health of a patient's primary caregiver is imperative as it is the patient's lifeline to the world.
The Canadian Institutes of Health Research (CIHR) is committed to the fight against dementia, which is why it continues to make important investments into research on prevention, early detection, and emerging treatments to help Canadians not only live longer, but live better.
In 2012, 5.4 million Canadians provided care to a senior family member or friend. This care was most often provided to a senior living in their own private residence, though the intensity of care was highest for caregivers who lived with their care recipient.
Source: Statistics Canada
Perspectives on dementia
Watch the videos below to see caregivers and families talk about the impact of Alzheimer's and dementia and to hear about the importance of research:
A caregiver's perspective

Transcript

Francine Poirier, daughter and caregiver of Mignonne Beaudin-Poirier, a person living with Alzheimer's disease, talks about her experience providing care to her mother and the importance of dementia research.

Francine Poirier: What I find the toughest is that I have had to mourn for my mother even as I watch her moving around the house. And to see my mother regress like that from one day to the next is very hard on my morale.

People are always saying "My goodness, it must take a lot of patience". Well, what I always say is it takes a lot of love.

It takes patience, yes, of course, because she is always repeating herself, but it also takes a lot of love. And it's love that helps you find the patience you need. From time to time, you're going to lose patience, because you're only human. When that happens, you feel guilty because you go to bed at night, you cry and you say to yourself "my God, I said some stupid things to my mom today".

I believe in research. So maybe it's going to be too late for my mother, but maybe research can help me or our children one day. So yes, I believe in it and I really hope they are going to find a way to do something about Alzheimer's disease.
A family's perspective

Transcript

Sally Cleary - Wife and caregiver of Ross Cleary

Ross Cleary - Living with mild cognitive impairment

Ross Cleary, a person with dementia, and his wife and caregiver Sally, talk about living with the condition and the importance of dementia research.

Sally Cleary: Well at first it was the noise because I thought he wasn't listening. But really, one day, when we drove to our cottage and he asked me the same question four times in a fifty minute span I knew there was a problem.

I think frustration is probably the biggest emotion. Yes, there is worry about the future and all that. But the day to day living there is a constant frustration. There's the frustration of repeating, repeating, repeating. There is the frustration of also not being understood.

Ross Cleary: I was in denial as I say at first. But then I began to realize yes that is for real. So I've just come to accept it and I try to be, as far as my wife is concerned, be as complacent about it as I can.

Sally Cleary: I also feel badly for him it's very sad to watch a person who is capable struggling to do what he used to do so easily. And some of the time he finishes an assignment, other times it just doesn't get done.

He's got certain little projects he's been working on for three of four years. I don't think they'll ever get finished. They might need another few hours but he just can't complete it.

Ross Cleary: What are you going to do - when you take pills or you take treatment or you go to the hospital or whatever you have to do. But it is inevitable its part of the human condition.

So I would personally accept it. I know a lot of people fight it but I accept it.

Sally Cleary: I think that the research I would like to see it increased. We have great research into things like cancer and diabetes and are really getting on top of a lot of that. You don't hear a lot about Alzheimer's and other forms dementia and if you do some reading one realizes this is an  exploding problem and I think its extremely important that they get on it.  I hope that there is a big concentration on research.
Associated links:
Date modified: