Featured Research: Inflammation in Chronic Disease
Restitution Enhancement in Arthritis and Chronic Heart Disease (REACH)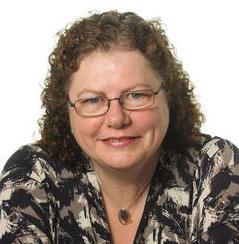 Dr. Jean Marshall is a co-principal investigator on one of the nine research teams that received grants under the CIHR Inflammation in Chronic Disease Signature Initiative in 2014. At a networking meeting held in Winnipeg in February, 2015, co-hosted by CIHR-IMHA and the CIHR Institute of Infection and Immunity (CIHR-III), Dr. Marshall kindly took some time to discuss her team's project and share her thoughts on the collaborative process among health researchers. This is the third in a series of interviews with the Inflammation researchers.
Dr. Jean Marshall is the head of the Department of Microbiology and Immunology at Dalhousie University, and a basic scientist doing fundamental work in Immunology. She is the co-principal investigator on the Restitution Enhancement in Arthritis and Chronic Heart Disease, or REACH Program.
The REACH Program's focus is two chronic conditions: myocardial infarction (MI) (heart attack) leading to cardiac fibrosis (abnormal thickening of heart valves) known as post-MI inflammation; and rheumatoid arthritis (RA) which culminates in joint destruction. These major health conditions happen as a consequence of the human body's immune system responding improperly by causing inflammation. Costly to the healthcare system and challenging to treat, these conditions lead to disability from irreversible joint damage and death from heart failure.
The key question the REACH team is investigating, according to Dr. Marshall, is why some people get better in each of these situations, and why some progress to much more severe chronic disease. As she explained, the REACH team is looking at "what goes right" in patients whose health improves to help look for ways to develop new therapies.
"Inflammation is a natural process," she said. "We need inflammation to heal, we need inflammation to respond to infection, so inflammation isn't always a bad thing. It's only when inflammation is inappropriate or driven inappropriately or in the wrong setting that it's a bad thing." Rather than stopping inflammation, she said, researchers need to understand it in a way to regulate it appropriately, for the appropriate setting. The REACH team is multidisciplinary and international, consisting primarily of clinician and basic scientists, with some statistical and analytical expertise to help with looking at large data sets. Besides the Canadian researchers, two investigators hail from Helsinki, Finland, and one from Stanford University.
Dr. Marshall explained that the international aspect of this team is very beneficial, allowing them to compare what they see in Canada to other populations and clinical settings, and also giving the team access to a wider range of research tools. Trainees also benefit from exposure to different research environments and different ways of thinking.
The end result of working in such a team, Dr. Marshall observed, is a more thought out, patient-relevant approach. "For example," she said, "as a basic scientist I wouldn't think of some of the things that come to the table by working with my clinician colleagues on the same project." The most important thing about working in teams, she said, is to ensure open lines of communication with all partners, stakeholders, and investigators involved.
The REACH team's work has wide-reaching implications: "Literally millions of people suffer from these diseases and in the case of arthritis it's a disease that hits people in the prime of their life and can be enormously debilitating with high morbidity," she said. As for heart disease patients, survivors of heart attacks may experience progressive heart failure, which prevents a return to normal life. Discovering something that can delay, slow down or prevent that process would be a tremendous advance, said Dr. Marshall.
Date modified: