Human Frontier Science Program announces 2015 recipients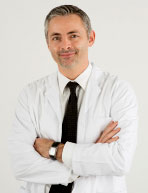 Photo: Dr. Thomas Duchaine
The Human Frontier Science Program (HFSP) has announced the recipients for its 2015 competition in three categories: 31 Research Grants, 75 Fellowships and 8 Career Development Awards. HFSP, with support of 14 countries, funds new ideas, techniques and discoveries related to biological problems that often arise at the boundaries between disciplines. This year, the Government of Canada, through CIHR and the Natural Sciences and Engineering Research Council (NSERC), has contributed $1.9 million to the program.
Established in 1988, through the efforts of the Japanese government, HFSP is an international program of research managed by the International Human Frontier Science Program Organization based in Strasbourg, France. The program facilitates scientific collaborations that not only cross disciplinary boundaries, but also national boundaries, by encouraging researchers from different countries to work together. This year, HFSP will fund five Canadian researchers and four international researchers who want to conduct their work at Canadian institutions. Recognized as a prestigious program around the world, 25 HFSP recipients have since become Nobel laureates.
Dr. Thomas Duchaine, from the Department of Biochemistry at McGill University's Goodman Cancer Research Centre, is one of the recipients of the HFSP research grants. With the help of a worm model, Dr. Duchaine will explore how short ribonucleic acid (siRNA) molecules can have an impact on the activity of genes and alter animal development and behaviour through consecutive generations. This work could help further understand the genetic structure in human beings. Dr. Duchaine, as leader of the research grant, will collaborate with researchers based at the University of Cambridge in the United Kingdom and Max Planck Institute of Molecular Cell Biology and Genetics in Germany.
For a complete list of 2015 grant and award recipients, as well as further information about the program, please visit the HFSP website.
For HFSP funding opportunities, please visit the CIHR website.
Date modified: