Exploring new treatments for rare retinal disorders – Developing a gene therapy protocol for choroideremia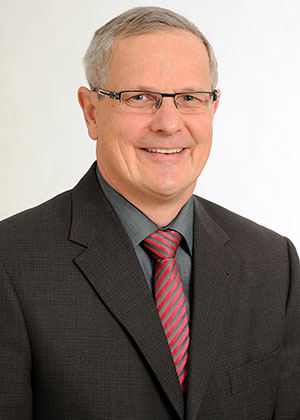 Photo: Dr. Ian MacDonald is a professor in the Department of Ophthalmology and Visual Sciences, Faculty of Medicine and Dentistry of the University of Alberta, Edmonton.
"Whereas gene therapy was only a concept thirty years ago, we are now at the start of a new era of testing it as an experimental therapy."
- Dr. Ian MacDonald
Issue
Choroideremia is a heritable retinal disorder that results in legal blindness in the third decade of life and may result in complete blindness later in life. Currently there is no treatment for this disorder.
Approach
Gene therapy has shown promise as an experimental treatment of Leber congenital amaurosis, a rare and severe form of childhood blindness. Canada's challenge remains in lagging behind the US and the EU in providing access to ocular gene therapy protocols for Canadians with other rare genetic eye diseases, such as choroideremia. To address this gap, Dr. Ian MacDonald and his colleagues aim to establish the safety and feasibility of ocular gene therapy as an approach to prevent blindness – a crucial first step in a clinical trial.
Dr. MacDonald works in collaboration with the Alberta Ocular Gene Therapy Team. The team includes experts in human genetics, ophthalmology, clinical trials, health policy, as well as basic scientists with expertise in cell biology, visual neuroscience and pharmacology. Their research will assist in the development of health policy in gene therapy and in the exploration of ethical, legal and societal issues that arise from gene therapy initiatives.
Impact
The team's findings will help inform federal, provincial, and local regulatory bodies about this new approach and add to the Canadian mosaic of treatments for rare diseases. The successful introduction of an ocular gene therapy trial in Canada will foster the development of a clinical trial targeting a rare genetic disease and encourage collaboration between researchers.
Date modified: