INMD Connections – June 2015
Inside this Issue:
---
Message from Phil Sherman, INMD Scientific Director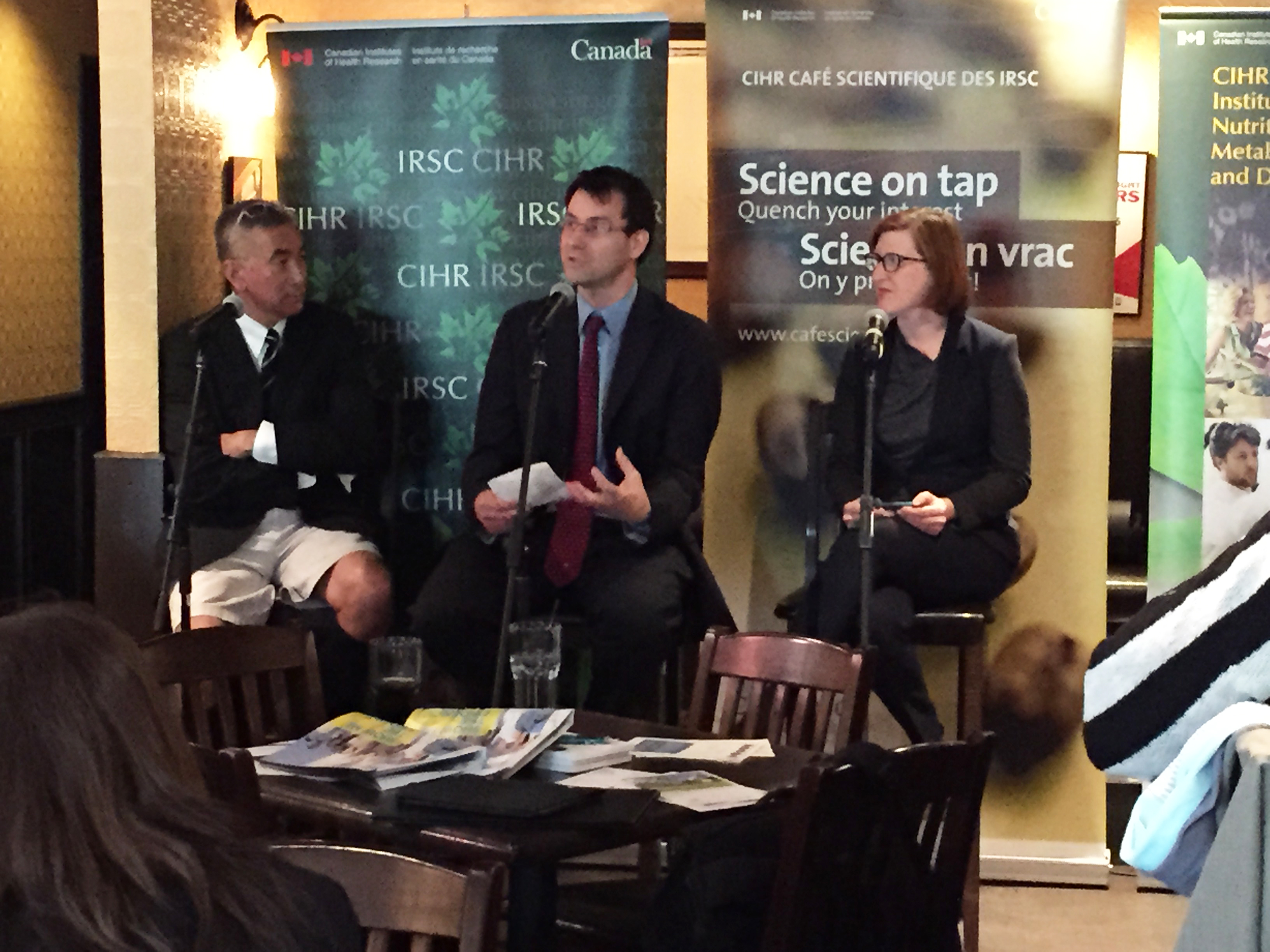 Photo: From left: Drs. Rickey Yada, Gil Kaplan,
and Gillian Booth
The Institute Advisory Board (IAB) met in Calgary last month to discuss implementation of the INMD Strategic Plan Refresh, 2015-2018. The INMD Strategic Plan Refresh has three overlapping and complementary strategic research priorities: (1) Food and Health; (2) Environments, Genes and Chronic Disease; and (3) Obesity and Healthy Body Weight: Seeking Solutions. The Strategic Plan Refresh reiterates the INMD commitment to work with partners to support capacity building.
The IAB also discussed changes to institutes that are underway at CIHR. As a result of a recent review undertaken by Governing Council, CIHR is making changes to the institutes that will impact on INMD, including: restructuring of IABs, investing in a common fund (termed the Roadmap Accelerator Fund), integrating Ottawa based Institute staff into CIHR portfolios, and creating a framework to support ongoing assessment of institute performance.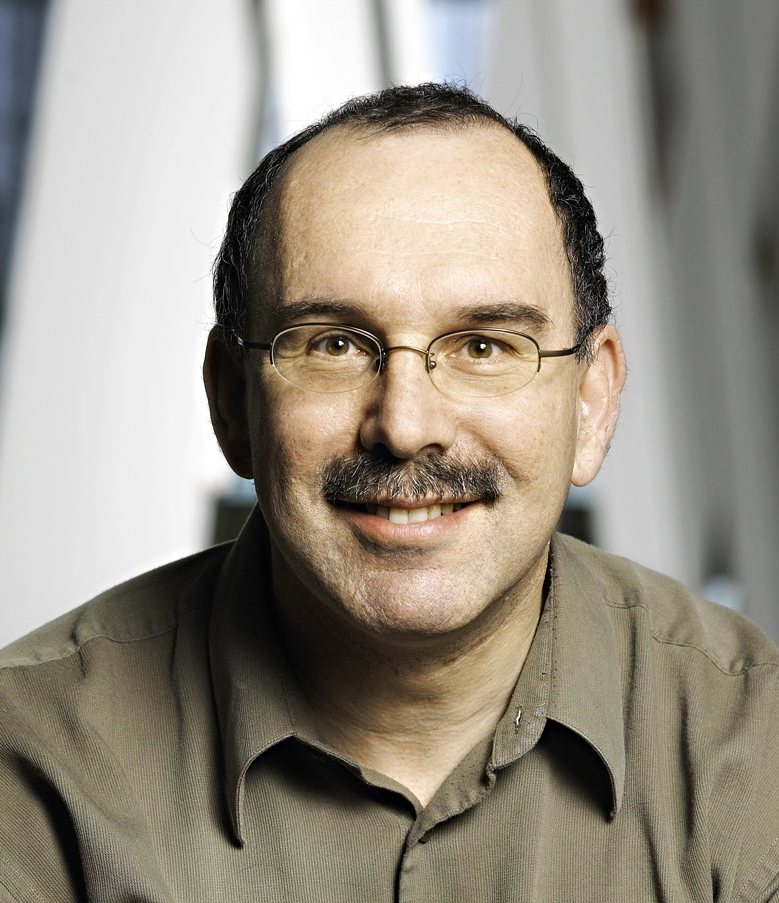 Photo: Dr. Keith Sharkey, Departing
Institute Advisory Board Member
(Copy Rights:Trudie Lee/AHFMR)
Many thanks to Dr. Jon Meddings, Dean of the Cumming School of Medicine at the University of Calgary, for his exceptional hospitality while we were in Calgary. A shout out also to Drs. Braden Manns and Bruce Verchere for providing stimulating lectureships. Thanks also Drs. Gillian Booth (Univ. Toronto), Gil Kaplan (Univ. Calgary) and Rickey Yada (Univ. British Columbia) who participated in a Café Scientifique held in conjunction with the IAB meeting entitled, Our Cities: Our Health – How Urban Environments Impact our Health.
The IAB bid a fond farewell to Dr. Keith Sharkey (Univ. Calgary) who will complete his second term on the IAB in August. Keith always brought a passion for science and health research to all of our meetings.
Philip M. Sherman, MD, FRCPC
Scientific Director, CIHR INMD
Café Scientifique: Pulse of the Prairies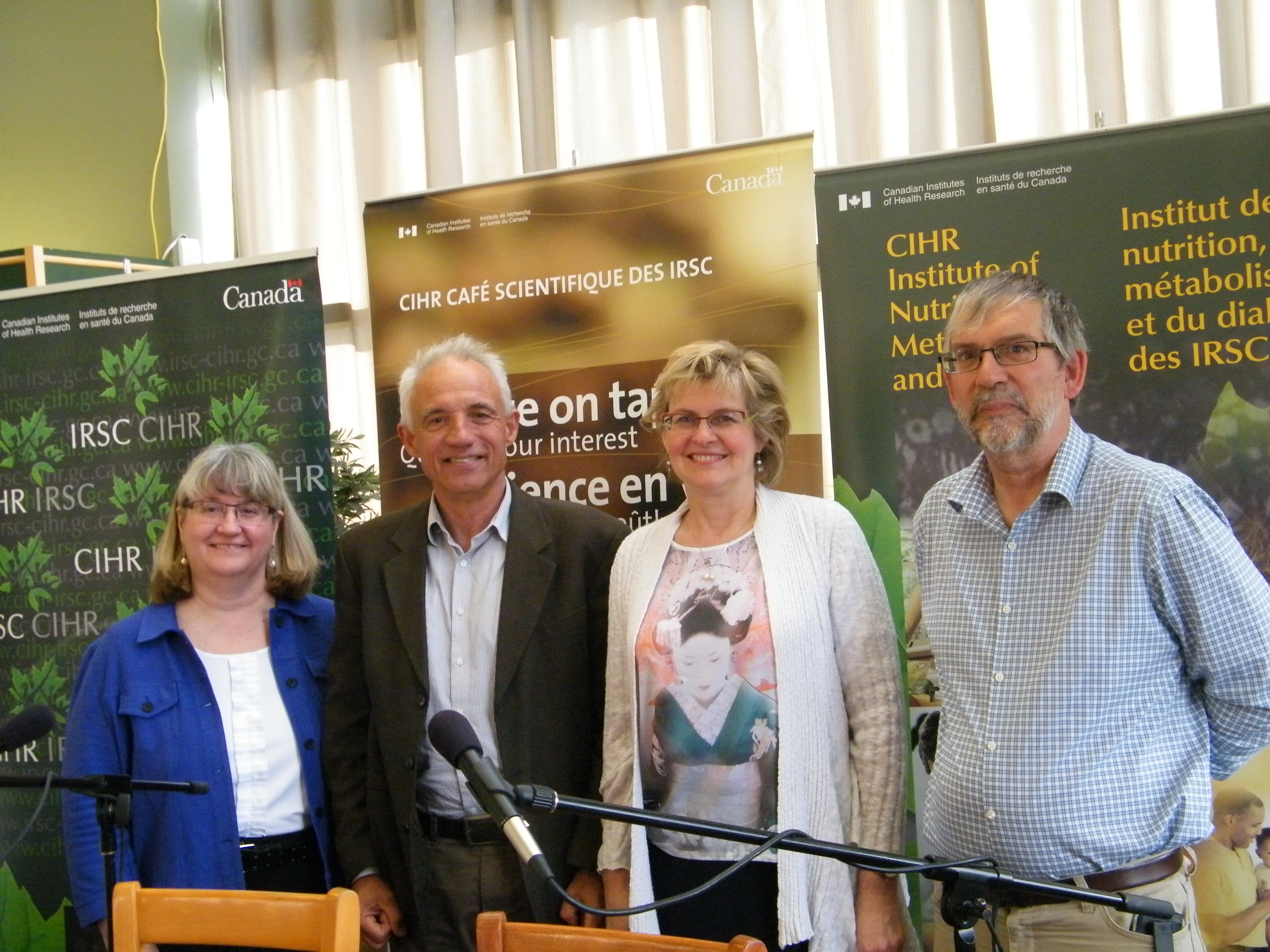 Photo: Drs. Lee Ann Murphy, Peter Jones,
Catherine Field, and Paul Fieldhouse,
speakers at the CNS Café
INMD was pleased to host a Café Scientifique on May 27, 2015 in Winnipeg in conjunction with the annual meeting of the Canadian Nutrition Society (CNS). The Café focused on the Manitoban diet and health benefits of locally produced foods such as flax, pulses, and canola oil. The Café was well attended thanks to the local CNS host, Jim House (Univ. Manitoba). Many thanks to the dynamic speakers: Drs. Lee Ann Murphy (Manitoba Agri- Health Research Network), Peter Jones and Paul Fieldhouse (Univ. Manitoba) and to the café moderator, Dr. Catherine Field (Univ. Alberta).
Researcher Profile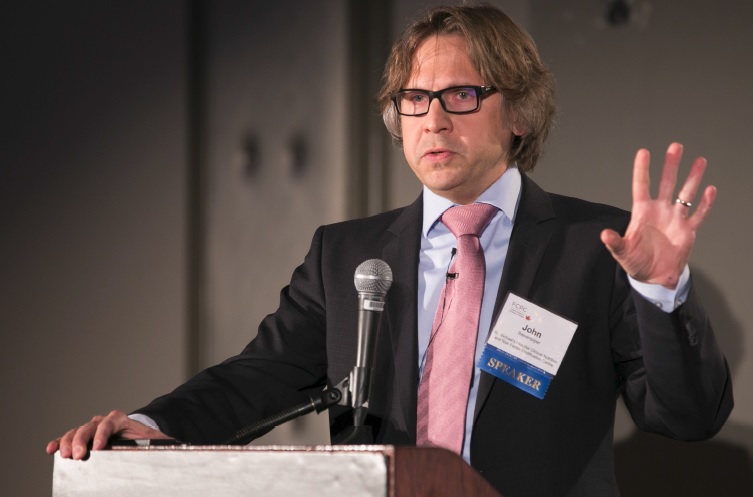 John L. Sievenpiper, MD, PhD, FRCPC
University of Toronto, Canadian Association of Gastroenterology/CIHR Fellowships
John Sievenpiper completed his MSc, PhD, and postdoctoral fellowship training in the Dept. Nutritional Sciences at Univ. Toronto. John completed his MD at St. Matthew's Univ. School of Medicine in the Cayman Islands and England, followed by residency training in Medical Biochemistry at McMaster Univ. in Hamilton. John is currently an Associate Professor in the Dept. Nutritional Sciences at Univ. Toronto and a Staff Physician in the Division of Endocrinology & Metabolism, a Scientist in the Li Ka Shing Knowledge Institute, and Knowledge Synthesis Lead of the Toronto 3D Knowledge Synthesis & Clinical Trials Unit at St. Michael's Hospital. John was honoured with receipt of the 2015 Canadian Nutrition Society/CIHR Young Investigator Award. Congrats, John!
Canadian Association of Gastroenterology/CIHR Fellowships
INMD congratulates the following successful applicants who received funding in this competition:
Nominated Principal Investigators
Supervisor(s)
Institution
Title
Gastroenterology
Kevin Brennan
Yutaka Yasui,
Megan
Hitchins
Univ. Alberta
Genotype-dependent epigenetic regulation associated with cancer predisposition
Mohammed Sarhan
Michael
Houghton
Univ. Alberta
GSK3B inhibitors prevent HCV release through purturbation of VLDL assembly
Inflammatory Bowel Disease
Hong Law
Brian
Coombes
McMaster Univ.
The influence of acute gastroenteritis and antibiotic use on the pathogenesis of adherent-invasive E. coli (AIEC) in a murine model of Crohn's disease
Kathryn Sexton
John Walker,
Charles
Bernstein
Univ. Manitoba
Understanding health anxiety in a chronic illness population: Longitudinal impact on disease activity, health care utilization, and quality of life in inflammatory bowel disease
Laura Greenfield
Nicola Jones
Hospital for Sick Children
The role of autophagy in inflammatory bowel disease-associated colorectal cancer
Farhad Peerani
Richard
Fedorak
Jean-Fredéric
Colombel
Mount Sinai Hospital
Inflammatory Cell Recruitment and Cytokine Response in Elderly Adult-Onset Compared to Young Adult-Onset Ulcerative Colitis Patients
Aze Suzanne Wilson
Richard Kim
Univ. Western Ontario
Trimethylamine-N-oxide: a link between bile acid dysmetabolism and inflammatory bowel disease pathogenesis
Knowledge Translation & Commercialization Funding Opportunities—Final Launch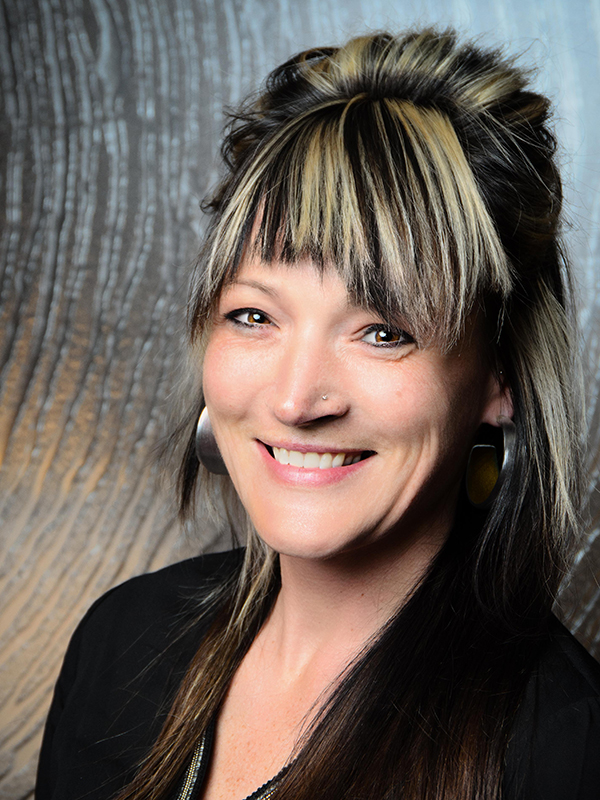 Photo: Alison Bourgon, Manager,
Knowledge Translation
Strategy, CIHR
Implementation of the CIHR new Open Suite of Programs and peer review processes includes a transition plan to gradually phase-out existing Open Knowledge Translation programs while phasing-in two new funding schemes, the Project Scheme and Foundation Scheme. Therefore, the final launches of these programs will be on June 24th, 2015, with the competitions: Partnerships for Health System Improvement: 2015-2016; Operating Grant - Knowledge to Action: 2015-2016; Knowledge Synthesis Grant: Fall 2015; Proof of Principle – Phase I and II: Fall 2015; Industry Partnered Collaborative Research: Fall 2015. Please refer to the specific Funding Opportunities for more details on objectives and competition timelines. Contact Alison Bourgon for more information.
Network News
View the spring newsletter of the Canadian Children Inflammatory Bowel Disease Network, a joint partnership of CIHR and the CH.I.L.D. Foundation here!
Feedback on the INMD Newsletter
INMD welcomes researchers, partners and other stakeholders to share news stories that relate to areas of our mandate. If you have interesting research results or developments, are organizing a conference or workshop, or wish to report on a past event, we would like to feature them in our newsletter or other communication materials.
Have a comment? Please share it with us! You can also write to subscribe or unsubscribe to our Newsletter. Simply send us an e-mail at: INMDComms@cihr-irsc.gc.ca.
Date modified: