Featured Research: Inflammation in Chronic Disease
NADPH Oxidase Function in the Pathogenesis of Pediatric IBD and JIA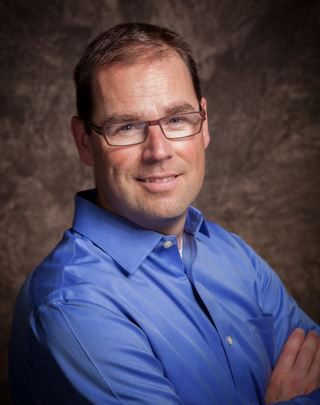 Dr. John Brumell is the Principal Investigator on one of the nine research teams that received grants under the CIHR Inflammation in Chronic Disease Signature Initiative in 2014. Representatives of the research teams attended an inaugural networking meeting in February, 2015 in Winnipeg, Manitoba, organized by CIHR-IMHA and the CIHR Institute of Infection and Immunity (CIHR-III). One of the meeting's objectives was to encourage collaboration among researchers studying different aspects of inflammation in chronic disease. At the meeting, Dr. Brumell kindly took some time to discuss his team's project and share his thoughts on the collaborative process among health researchers. This is the second in a series of interviews with the Inflammation researchers.
Pediatric Inflammatory Bowel Disease (IBD) and Juvenile Idiopathic Arthritis (JIA) are two of the most common inflammatory diseases in children in Canada. Children living with these diseases continue to suffer from them throughout their lives. Both IBD and JIA have complex origins stemming from a combination of genetic and environmental factors. Genetic studies have found a connection between a person's susceptibility to these diseases and the presence of mutated or compromised NADPH oxidases in their genes. Dr. Brumell and his team of researchers at Toronto's Hospital for Sick Children hypothesize that these variants underlie common reasons for what causes IBD and JIA. "The general objectives of the study," said Dr. Brumell, "will be to understand the role of these genes in disease and to come up with better treatments for patients with alterations in these genes to better treat the disease."
A basic scientist, Dr. Brumell describes his area of research focus as being on host pathogen interactions: "Basically, how bacteria interact with our cells" he said. "We've been studying the basic interaction of bacteria with human cells for many years," he explained. "In terms of a gap in knowledge, from many genetics studies, we realized that many of the genes linked to these inflammatory diseases are not known." By studying these pathways found in their basic research, the team believes they can come up with new candidates to look for genes in patients with inflammatory disorders.
Working in multidisciplinary teams brought together experts from different areas, Dr. Brumell observed. "We have clinicians, we have basic researchers, we have individuals studying the environment and they all bring a different perspective, different research approaches," he said, "and this is really bringing in lots of power to the project: things that we could never do individually, we can do as a team." Further, he said, working as a team enables a more rapid application of discoveries.
A major lesson learned from multidisciplinary teamwork that Dr. Brumell shares is the importance of thinking big: "We've seen fantastic examples here at this meeting of what a team can do when they work together. Really, it goes beyond your imagination. You have to think big from the start, set very big goals, and go after them."
A major inspiration for researchers attending the meeting was hearing from keynote speaker Sir Marc Feldmann about what success in research looks like. Another networking goal was to get advice from senior colleagues in terms of their experience and what they have learned from other initiatives similar to this. "The best part is just putting the face to the name," he said. "A lot of these people I've heard of, I've read their papers, now I get to meet them, hang out with them and talk science, and how we can move together as a group of different teams."
According to Dr. Brumell, "I would say in general that inflammation is really the key medical challenge of our time and that as we move forward, we have to put a lot of resources into studying this particular issue in medical science. And this initiative that has been started is, I think, a fantastic step forward in this direction."
Date modified: