Rare diseases – Changing the way forward for care and treatment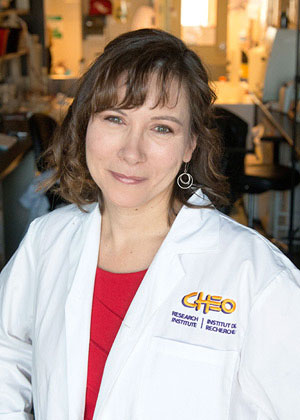 Photo: Dr. Kym Boycott is a senior scientist at the Children's Hospital of Eastern Ontario Research Institute and an Associate Professor of the Faculty of Medicine at the University of Ottawa.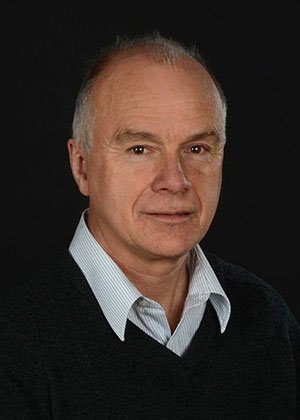 Photo: Dr. Alex MacKenzie is a senior scientist and physician at the Children's Hospital of Eastern Ontario Research Institute and a Professor of the Faculty of Medicine at the University of Ottawa.
"In just four years, more than 1000 families with different undiagnosed rare diseases have had their causal genes identified, often with direct and immediate clinical impact. Advancement in this area has led to substantial changes to patient management, including tailoring of medications and halting invasive procedures."
- Dr. Kym Boycott
Issue
The human genome is made up of approximately 22,000 genes. Mutations in these genes can cause rare, but nonetheless serious, diseases that collectively impact hundreds of thousands of Canadians. Rare diseases are defined as diseases that affect less than 1 in 2,000 people. Of the estimated 7,000 rare diseases, only half have an identified genetic origin – leaving about 3,500 identifiable only by their effects. The process of diagnosis and appropriate treatment and care can often take years, leaving affected families to cope with great uncertainty. Finally, only a few hundred of the 1000s of rare diseases have a definitive treatment available.
Approach
Under Dr. Kym Boycott's leadership, the Finding of Rare Disease Genes in Canada (FORGE) Consortium was created to study the genetic causes of more than 200 rare diseases affecting children. The FORGE Consortium brought together clinicians from 21 clinical genetics centers, Canadian scientists, and international collaborators. Using a new and powerful DNA sequencing method, called next-generation sequencing, FORGE led the world by applying this technology to rapidly identify more than 60 new disease genes.
Building on the FORGE project, the Enhanced CARE for RARE Genetic Diseases in Canada (CARE4RARE), co-led by Dr. Boycott and Dr. Alex MacKenzie, is working to improve the diagnosis and treatment of rare diseases. The team continues to use powerful DNA sequencing methods to provide a molecular diagnosis to patients and discover new rare disease genes. More than 400 rare diseases have now been studied, providing a diagnosis to more than 1000 families.  In addition, they have started to test drugs that are currently in clinical use as potential treatments for rare diseases. It is anticipated that their drug analysis will move into clinical evaluation by the project's end date (March 2017).
Impact
Recent advances in genomic technologies are providing significant opportunities to implement personalized health strategies and rare diseases represent a valuable model in this regard. CARE4RARE, as a pan-Canadian collaborative effort, will personalize health for a significant subset of the rare disease patient community by expanding and improving the diagnosis and treatment of rare diseases.
Date modified: