Right from the Start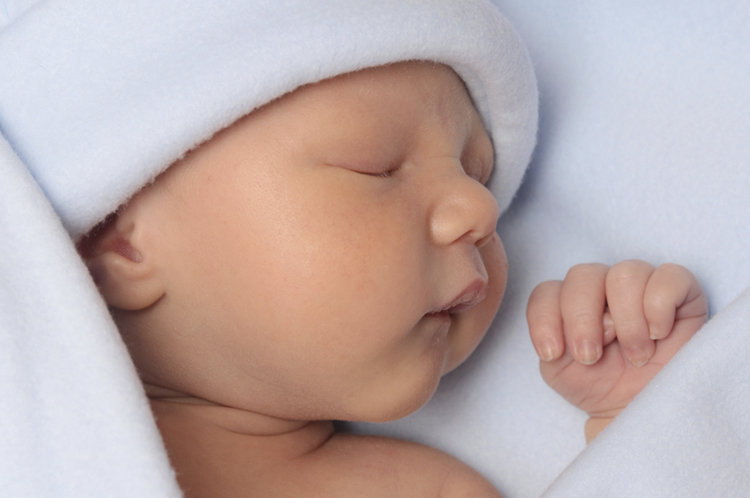 How do maternal and infant diet affect the health of mother and child?
June 1, 2015
What women eat during pregnancy may interact with their genes to affect their children's resistance to conditions like obesity, pre-diabetes, allergies and asthma. However, epigenetic effects – such as the influence of external factors like diet on genes – are not fully understood. Moreover, what infants eat can also leave them vulnerable to health problems. Dr. Stephanie Atkinson of McMaster University and her colleagues are looking for ways to give babies the best start in life and improve the health of mothers during pregnancy and the postpartum.
Research
Dr. Atkinson and her colleagues are integrating data from four ongoing birth cohort studies – which follow a child from birth – to better understand the relationship between maternal diet, infant diet and health. Members of the team with expertise in genetics will explore if early diet interacts with genetic variants to set an infant on the path for obesity, allergy and asthma, among other health risks. "In this way, we have a much larger sample size of diverse Canadian populations (white Caucasians, South Asians and Aboriginal peoples) from which to explore genetic and geographic diversity," says Dr. Atkinson. "This project builds on the investment by CIHR and other donors in the original core studies, allowing us to enhance the value from the data already collected." All told, the coalition of cohort studies represents 5,000 pairs of women and infants. The researchers will soon have initial findings on the mothers' dietary patterns and nutrient intakes, and how these patterns relate to maternal health, including postpartum weight retention and gestational diabetes.
Sources
Subbarao, P., et al. "Asthma: epidemiology, etiology and risk factors," Canadian Medical Association Journal, 181,9 (2009):E181–E190.
Morrison, K.M., et al. "Family atherosclerosis monitoring in early life study investigators: Maternal and pregnancy related predictors of cardiometabolic traits in newborns." PLoS One, 8,2 (2013):e55815.
Wahi, G., et al. "Aboriginal birth cohort (ABC): A prospective cohort study of early life determinants of adiposity and associated risk factors among Aboriginal peoples in Canada." BMC Public Health, 13 (2013):608.
Date modified: