Message from the President: CIHR remembers Dr. Cy Frank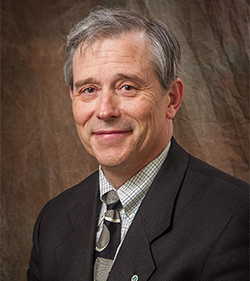 It is with great sadness that Canada marks the recent passing of Dr. Cy Frank, a renowned orthopedic surgeon, researcher, and inaugural Scientific Director of CIHR's Institute of Musculoskeletal Health and Arthritis (CIHR-IMHA).
As Scientific Director for CIHR-IMHA from 2001-2007, Cy and his Institute Advisory Board created innovative research and training programs that demonstrated the importance of skin, oral and musculoskeletal health research in improving the health of Canadians. He developed the Institute's first strategic plan, which emphasized the need for collaboration across disciplines and among all stakeholders. He pioneered CIHR's early efforts in knowledge translation, creating CIHR-IMHA's Knowledge Exchange Task Force, which continues to this day as the Institute's Research Ambassadors.
After completing his term with CIHR, Cy continued to apply his skills as a visionary leader. He founded Alberta Bone and Joint Health Institute which translates knowledge into better bone and joint health care services for patients. He was an integral part of the McCaig Institute for Bone and Joint Health, where basic scientists, clinicians, engineers and health system researchers work together to enhance the diagnosis, prevention and treatment of bone and joint injuries and diseases.
Most recently, he served as President and CEO of Alberta Innovates-Health Solutions, Alberta's health research organization and one of CIHR's most valued partners. He was instrumental in setting up the Alberta SUPPORT Unit under Canada's Strategy for Patient-Oriented Research, once again demonstrating his drive to deliver better care for patients.
Cy played an important role in shaping how we measure the outcomes of health research in Canada. He contributed to the development of CIHR's performance measurement system. He also chaired the Canadian Academy of Health Sciences panel whose report provides a framework for measuring return on investment in health research.
On top of his leadership roles, Cy maintained an active research program and continued to practice orthopedic surgery at the University of Calgary. He mentored research trainees and residents and was always generous and encouraging in sharing his wisdom and advice with colleagues.
Cy was widely admired as a person, mentor, clinician and scientist. He will be sorely missed.
Alain Beaudet, MD, PhD
President
Canadian Institutes of Health Research
Date modified: