Pathways to Health Equity for Aboriginal Peoples
Tuberculosis priority area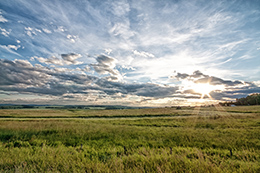 High TB infection rates are generally the result of overcrowded and poorly ventilated housing, malnutrition, and limited access to health services.Footnote 1
The TB rate among Aboriginal populations is 42 times higher than Canadian-born non-Aboriginal populations.Footnote 2
Why is tuberculosis a priority for Pathways?
Some First Nations, Métis and Inuit communities face challenges that increase their risk of tuberculosis (TB), an infectious disease that can affect lungs and other parts of the body. 
Overall, the burden of TB in Canada is strongly related to social and economic factors, and its widespread transmission preventable.
There are effective and affordable prevention interventions, such as strategies for identifying cases among those that may not be aware they are infected, treating latent TB infections, and community mobilization and awareness, but there are barriers to scale-up of these approaches.
How will Pathways improve tuberculosis prevention interventions?
Through Pathways, we aim to: 
Ensure that suitable stakeholders are engaged in research projects;
Partner with other organizations to fund TB research;
Build TB research capacity at the community level; and
Translate research knowledge into outcomes that are relevant to communities and decision makers.
Examples of Pathways-funded tuberculosis research
Building Better Policies
Dr. Linda Larcombe at the University of Manitoba is studying how communities can better integrate their cultural and social values and practical needs into housing policies and programs, with the aim of improving mental health and decreasing disease burden.
Working with Communities
Dr. Richard Long at the University of Alberta is working to ensure that available research evidence and stakeholder input help inform the implementation of the national Strategy Against Tuberculosis for First Nations On-Reserve on the Prairies.
Date modified: