IMHA Featured research: A success story in physiotherapy research – The evolution of FIRE-WELL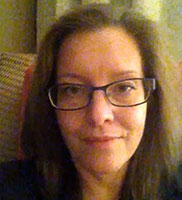 Improving firefighters' health through research and partnership
May 2014 was National Physiotherapy Month and as such, IMHA interviewed PhD Candidate Kathryn Sinden, Co-Investigator with Dr. Joy MacDermid, about their work on one of the research projects that was featured in the Canadian Arthritis Network – CIHR – IMHA publication, Celebrating the Impact of Health Research: Success Stories in Arthritis, Bone, Muscle, Musculoskeletal Rehabilitation, Oral Health, and Skin.
The research behind Kathryn Sinden and Dr. MacDermid's story, "The Evolution of FIRE-WELL: Improving Firefighters' Health through Research and Partnership" came about because the life-saving work firefighters do is so critical but it comes at a high risk to the health of the firefighters themselves.
Video - The FIRE-Well project
The very nature of the firefighting profession means firefighters face a high risk of injury from the compounded effects of cardiovascular, physical and emotional demands of the job. Musculoskeletal disorders (MSD) cause about one-third of all firefighter injuries. With limited knowledge about what diagnostic tests may find MSD in firefighters, the researchers developed FIRE-WELL, an evidence-based injury management program. The research team screened 150 firefighters over a six-month period combining both participatory research and knowledge translation (KT), growing a relationship between researchers and firefighters.
Part of the project involved developing a firefighter physical demands analysis (PDA) that was later applicable to helping with return-to-work (RTW) plans after injury. To create the PDA, researchers recorded information about all the equipment used on the job by firefighters including the weight of each item and a description of the physical demands of various firefighting duties. In addition to developing RTWs, this information helped workplace occupational health and safety teams to identify injury risks, and influenced injury management decisions.
This work was instrumental in laying a strong foundation to the research partnership that has facilitated development and implementation of the next important phases of research. This next phase will identify evidence-based tools and strategies that firefighters can use to help alleviate factors associated with MSD injury.
Date modified: