A Portfolio for Health Innovation – Canadian Institutes of Health Research Annual Report 2013–14
Evaluate, Test and Compare
Shaping Knowledge into Innovative New Products, Procedures and Improved Models of Care
The innovation process requires research focused on evaluation and testing. Promising new therapies and technologies must meet clinical performance measures such as sensitivity and specificity. They must be cost-effective, must have a positive impact on patient health and must truly respond to patient needs. Ideally, they should be better in some tangible way than what is already in place as standard practice. Research is also vital to assessing the suitability and sustainability of new policies and models of care being pioneered to meet health system and patient needs.
For example, there is growing awareness of the equal value of disease prevention and treatment. New research methods – and in some cases longer timelines – are necessary to understand if and how prevention measures are working. Researchers are asking important questions about the role of our environment, our communities and our behaviours in defining our state of health and what really works in terms of preventive and treatment-focused health care.
Above all, we need to devise and evaluate the most effective ways of integrating the two different visions of health – treatment and prevention – into an integrated, holistic approach to health and health care. That often means moving research beyond the known bounds of the health care setting and into the lives, homes and day-to-day realities of people. It means directly engaging with people and communities in research.
CIHR provides significant investments in research that address these factors. In the past year, CIHR and its partners continued to reach important milestones in the implementation of the Strategy for Patient-Oriented Research (SPOR). The purpose of SPOR is to ensure that the right patient receives the right treatment at the right time.
Minister Ambrose announced the launch of SPOR SUPPORT units in Alberta and Manitoba. SUPPORT units are a key building block of the patient-oriented research strategy. The units provide accessible, multidisciplinary groupings of research expertise, supported by the expertise and perspectives of patients, clinicians and policy makers. SUPPORT units mobilize research to respond to local health care needs and support innovation and reforms at this level. They also connect with similar units across the country.
In the past fiscal year, CIHR also worked to drive innovation in the clinical trials environment. CIHR and its partners laid the groundwork for the Canadian Clinical Trials Coordinating Centre (CCTCC) – a joint initiative of Canada's Research-Based Pharmaceutical Companies, the Association of Canadian Academic Healthcare Organizations and CIHR. The purpose of the CCTCC is to help implement the 2012 clinical trials action plan – a series of recommendations designed to bring more clinical trials and related life sciences investments to Canada.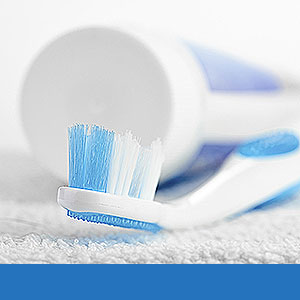 Preventing Tooth Decay in First Nations Children
Tooth decay in "baby" teeth – known as early childhood caries (ECC) – is a growing problem in Indigenous populations. If left untreated, ECC not only causes oral pain, it can also predispose children to chronic conditions such as ear infections and cavities in their adult teeth. Treatment requires flying to a hospital outside the community – an inconvenience to families, a strain on health care budgets and an often traumatic experience for a young child. Dr. Herenia Lawrence of the University of Toronto is leading a community-based study in Ontario and Manitoba to reduce the prevalence of tooth decay in young children. The study combines four approaches known to prevent ECC: dental care for pregnant women; twice-yearly fluoride varnishes to the child's teeth; anticipatory guidance (which educates parents on child development) and motivational interviewing (which engages parents in respectful, non-judgmental ways to change their behaviours). Nearing its halfway point, the five-year study has engaged more than 500 pregnant First Nations women living in urban and on-reserve communities. Results will be compared to similar studies taking place in Australia and New Zealand.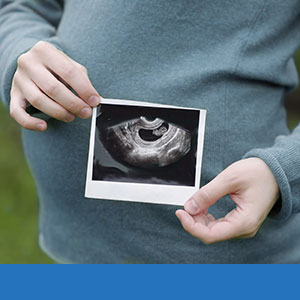 Building a Better Prenatal Test
Every year, 10,000 pregnant women undergo amniocentesis in Canada to test for conditions such as Down syndrome that are due to extra or missing chromosome material, and 70 will lose healthy fetuses because of complications from this invasive procedure. Several tests that detect fetal DNA in maternal blood have been developed, and they may provide a safer alternative to amniocentesis. As part of a four-year project funded by Genome Canada and CIHR, Dr. François Rousseau of Laval University and Dr. Sylvie Langlois of the University of British Columbia are co-leading a study to evaluate the effectiveness of different prenatal screening approaches, in terms of both results and value for money. The pan-Canadian trial will include 5,600 pregnant women. In addition to conducting a real-life comparative study of the methods and computer-simulated economic analyses, the large interdisciplinary team of researchers will explore ethical, legal and social issues and lay the groundwork for eventual uptake of the best screening approach by health care professionals.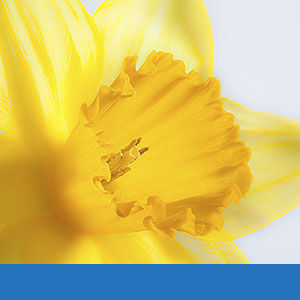 Streamlining Post-treatment Care for Cancer Patients
From diagnosis to treatment and recovery, cancer patients require a wide variety of medical and support services. Dr. Eva Grunfeld of the University of Toronto studies how cancer care from different parts of the health care system can be streamlined, and what role primary care providers can play after treatment. Her work has resulted in two important clinical trials that have helped shape health care policies both in Canada and internationally. The studies found that breast cancer patients often do not need to be followed in the long term by specialists after treatment; instead, their own family doctor can follow them. This shift makes access easier for patients and is proving to be a cost-saving strategy. To expand on her earlier findings, Dr. Grunfeld has now launched the Canadian Team to Improve Coordination of Care for Cancer Patients (CanIMPACT) project. It will look at the continuum of care received by four specific patient groups (older adults, residents of northern, rural and remote regions, persons with low income, and immigrants) with a special focus on breast cancer. The project will test different models of care shared between primary care providers and cancer specialists.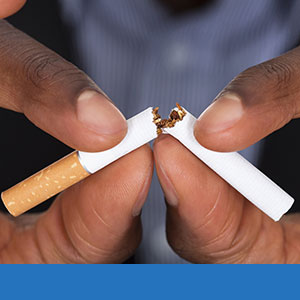 Measuring the Impact of Tobacco Control Measures
The high level of tobacco use in the developing world represents a significant public health challenge. Since 2003, Dr. Geoffrey Fong of the University of Waterloo has led the International Tobacco Control (ITC) Policy Evaluation Project. This multi-country study is examining the impact of the tobacco control measures recommended in the World Health Organization Framework Convention on Tobacco Control (FCTC). In September 2013, the ITC released a report on the impact of FCTC policies in India, which is home to approximately 275 million tobacco users. Through a combination of surveys and face-to-face interviews, the researchers assessed factors such as the prevalence and perceptions of tobacco use, users' intentions of quitting, the implementation of smoke-free policies and the impact of warning labels. The report found that people generally expressed regret about their tobacco use and supported the idea of smoking bans in indoor public spaces, but their intention to quit was very low. The report recommends that India take steps toward population-level policy interventions such as enforcement of smoke-free laws, improved warning labels, increased taxes on tobacco products and the provision of cessation support services to people who want to quit.
Date modified: