Dr. Raphael Saginur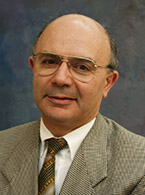 Affiliation
Chair at the Ottawa Health Sciences Research Ethics Board, Associate Professor of Medicine at the University of Ottawa and Infectious Diseases Physician at The Ottawa Hospital
Committee membership
Standing Committee on Ethics
Biography
Dr. Saginur is an Infectious Disease physician at the Ottawa Hospital and Associate Professor of Medicine at the University of Ottawa. He serves as chair of the Ottawa Health Science Network Research Ethics Board.
He graduated from Dartmouth College (A.B., 1969) and the Faculty of Medicine, McGill University (M.D.C.M., 1973) and trained in Internal Medicine, Infectious Diseases, and Medical Microbiology at McGill and Tufts Universities, the latter under Drs. John Bartlett and Sherwood Gorbach. He began his independent career at the Jewish General Hospital and McGill University in Montreal, moving to the Ottawa Civic Hospital (now The Ottawa Hospital) and the University of Ottawa in 1983.
In the area of Infectious Diseases, he has been involved in clinical trials and laboratory studies mostly related to bacterial infections, with a particular interest in bacterial biofilms and surgical infections. He is Past President of the Canadian Foundation for Infectious Diseases and was President of the 26th International Congress of Chemotherapy in Toronto in 2009. He serves as Honorary Treasurer of the International Society of Chemotherapy and a Trustee of the Society. He has been actively involved in the public health-infectious diseases interface in areas such as emergency preparedness, travel medicine and antibiotic resistance and stewardship.
Dr. Saginur was the founding President of the Canadian Association of Research Ethics Boards and led the initial development of the Ontario Cancer Research Ethics Board, of which he chairs the Governance Committee. He is a director of Clinical Trials Ontario. He is actively involved in studies of research ethics.
He has been honoured with Meritorious Membership of the International Society of Chemotherapy and the President's Award of the Canadian Association of Research Ethics Boards.
Date modified: