POP News – Summer 2014, Volume 2, Issue 7
Table of Contents
---
Message from the Scientific Director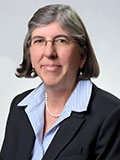 Summer greetings from Ottawa. This is the time of year when we have a chance to reflect on accomplishments and challenges ahead. Let me begin by thanking our Institute Advisory Board members who provide stellar advisory input to our team. In particular, I would like to thank Dr. Richard Massé, who has been an excellent Chair for our Board over the past few years. Richard will continue on as an IAB member over the coming year. We are very pleased to announce that Ted Bruce, who has been our Vice-Chair, will be assuming the role of Chair this fall.
We are continuing to make substantial progress on our strategic research priorities in health equity and population health intervention research. We are doing this through Signature Initiatives and through other Institute-led initiatives. Both sets of activities involve important partnerships with other CIHR Institutes and organizations. Over the past year, a major focus for IPPH has been co-leading the submission of the Environments and Health business case. This May, CIHR's Science Council approved the Environments and Health Signature Initiative, co-led by IPPH, III, ICRH, IHDCYH and INMD, and involving most other CIHR Institutes as collaborators. We met with many researchers, decision-makers, and institutions as we developed this initiative and we want to thank you for your ongoing interest in this work and the strategic advice that you provided.
We continue as co-leads for the Community-Based Primary Health Care (CBPHC) and Pathways to Health Equity for Aboriginal Peoples Signature Initiatives. Key progress was made in CBPHC with the announcement of development funding for 11 Strategy for Patient-Oriented Research (SPOR) Primary and Integrated Health Care Innovation Networks across the country. A meeting of the funded teams, provincial health research funding organizations, and Ministry partners was held in Toronto this spring. We gleaned a great deal of helpful input from those in attendance and are now finalizing details for the launch of a Funding Opportunity for the development networks to apply for full membership to this SPOR network this fall.
For Pathways to Health Equity for Aboriginal Peoples, three innovative partnerships of Aboriginal Organizations were funded through the Partners for Engagement and Knowledge Exchange (PEKEs) funding opportunity. In addition, two teams were funded to address circumpolar wellness, resilience, and suicide prevention. The latter initiative is linked to Canada's role in the Arctic Council. We also launched Component 1 of the Pathways Implementation Research Teams this spring.
We continue to champion global health initiatives on behalf of CIHR. Two competitive calls were launched in March through the Global Health Research Initiative (GHRI) as part of the Innovating for Maternal and Child Health in Africa program. GHRI will fund two health policy and research organizations in sub-Saharan Africa and up to 20 Implementation Research Teams. The Minister of Health announced this $36M investment (CIHR, IDRC and DFATD each contributed $12M) at the World Health Assembly in May in Geneva. CIHR launched the second joint research program of the Global Alliance for Chronic Diseases in December on the prevention and treatment of type 2 diabetes. Decisions for the GHRI and GACD initiatives will be announced this fall.
In our ongoing efforts to consolidate learnings from our Institute investments, IPPH has organized a number of workshops, conferences, and events over the past few months.
In February 2014 we worked with the Public Health Agency of Canada to bring together a subset of investigators funded through the Population Health Intervention Research funding opportunity between 2010-13. Decision-makers working in health and other sectors in government and non-profit organizations joined this 1.5-day workshop in Ottawa. Key topics discussed included health equity, population health ethics, costing of population health interventions, and contextual influences on population health interventions. Another call for Population Health Intervention Research was launched this June. Applications are due September 15th. We are delighted to be partnering with the Max Bell Foundation and the Canadian Foundation for Dental Hygiene Research and Education.
In May, we brought together representatives of the 11 programmatic grants in health and health equity at a workshop in Montreal. This event facilitated cross-team exchanges and consolidated early outcomes related to health equity and population health interventions. Teams shared early outcomes of their research and identified ways in which these findings are beginning to shape policy, practice, and methodological innovations related to health equity.
CIHR was a proud sponsor of Public Health 2014, the Canadian Public Health Association's (CPHA) annual conference, again in 2014. The Conference was held from May 26-29 in Toronto and brought together close to 1000 delegates to share public health knowledge and forge new collaborations. We want to thank INMD, III, ICRH, IAPH, IGH and the Citizen and Patient Engagement Branch for their financial and in-kind contributions this year. Summaries of the various sessions CIHR sponsored at the conference are included in this newsletter.
Finally, five events were held as part of the Clyde Hertzman memorial dialogue series in Vancouver, Toronto and Montreal between January and May. The events covered a range of topics including biological embedding, community mobilization and health data reporting. All related to the theme of early childhood development and health equity from the start and signal the extensive research and knowledge translation contributions made by Clyde.
Have a safe and enjoyable summer.
Nancy Edwards
Public Health 2014
Public Health 2014, the Canadian Public Health Association's (CPHA) annual conference, brought together about 1000 public health practitioners, researchers, policy-makers and students from across the country and internationally to share public health knowledge and forge new collaborations.
Student and Early Career Researcher Forum – May 26th, 2014
By Andrea Perna, CPHA Conference Steering Committee Student Representative, and Annie Dushesne, CPHA Board Student Representative
This year Public Health 2014 attracted close to 200 students and trainees from Canada and abroad who were eager to present their research and network with peers and leaders in public health. Each year, students and trainees are invited to take part in events meant to foster opportunities for skill-building and networking. This year, CPHA worked in collaboration with CIHR-IPPH and the Association of Schools of Public Health in the European Region (ASPHER) to organize the first Student and Early Career Researchers' Forum. About 55 people attended the inaugural event. The forum was designed to highlight student and trainee research, provide insightful information on current opportunities in public health, and promote networking. The 13 most highly ranked abstracts and 10 most highly ranked posters submitted by Canadian and European students and trainees were selected to be showcased at the forum. A vast array of health-related research was displayed via oral and poster presentations. Prizes were awarded to Jessica Wu and Stéphanie Ward for outstanding oral and poster presentations, respectively. The forum also featured a keynote address by Dr. Nancy Edwards, Scientific Director at CIHR-IPPH and Distinguished Professor at the University of Ottawa. Dr. Edwards gave an inspiring talk depicting her journey as a public health researcher and providing detailed information on current opportunities in public health. The high turnout of students and trainees, impressive oral and poster presentations and inspiring keynote address truly made the forum a great success!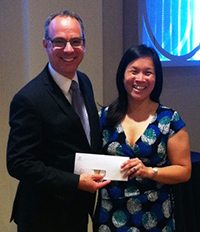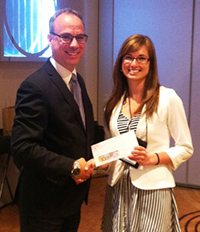 Photo: Ian Culbert, Executive Director, CPHA with student award winners
Jessica Wu (left) and Stéphanie Ward (right)
Population Health Approaches to Diabetes Prevention – May 27th, 2014
By CIHR-INMD and Emma Cohen, Knowledge Translation and Communications Manager, CIHR-IPPH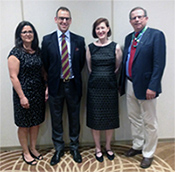 Photo: From left: Natalie Alméras, Doug Manuel, Gillian Booth, and Phil Sherman
The CIHR Institute of Nutrition, Metabolism and Diabetes (INMD) was pleased to partner with CIHR-IPPH and the CIHR Institute of Circulatory and Respiratory Health to host a panel session at Public Health 2014 entitled, Population Health Approaches to Diabetes Prevention. This session was moderated by Dr. Doug Manuel, an INMD Institute Advisory Board member and Senior Scientist at the Ottawa Hospital Research Institute. Doug presented startling figures indicating that if current obesity trends continue, the burden of diabetes in Canada will double by 2031. Speakers at the session were Drs. Natalie Alméras, David Hammond, and Gillian Booth. Each speaker provided a compelling case for diabetes prevention by addressing societal factors through policy interventions that impact on individuals and populations. Dr. Alméras discussed the need for interventions that promote a healthy diet and physical activity. Dr. Hammond used sugar sweetened beverages as a case study for thinking about policy interventions. He suggested environmental changes directed at the product, market and consumer are needed to achieve population health improvements. Dr. Booth argued that how we design cities shapes the world's population. Potential policy interventions include: standards for development; restructuring existing communities; zoning changes and tax incentives; expanding transit options, adding walking paths and cycling infrastructure; and targeting neighbourhoods with unsupportive environments.
When children do well, we all do well – May 28th, 2014
By Emma Cohen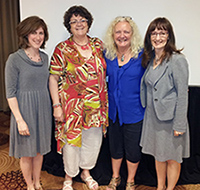 Photo: The early years - Health Equity from the Start, Public Health 2014. From left: Emma Cohen, Jean Clinton, Joanne Schroeder, Patricia Daly
This session was one of several events planned this year in memory of Clyde Hertzman as part of New Frontiers in Population Health toward Equity from the Start: Dialogues inspired by Clyde Hertzman.
Dr. Jean Clinton explained that biological embedding refers to the activation or silencing of gene expression based on early life experiences that persist over the course of a lifetime and influence health outcomes. With this knowledge, investments should be made in tackling upstream determinants that impact health such as the quality of very young children's environments, including relationships, working conditions and poverty, rather than individual lifestyle factors, in order to diminish the burden of chronic disease.
Underpinning Ms. Joanne Schroeder's presentation was the maxim: "No data, no problem, no action." TheEarly Development Instrument (EDI) is used to collect data on all kindergarten-aged kids in BC and includes measurements of physical health and well-being, social competence, emotional maturity, and other health indicators. The instrument is being used in most Canadian provinces and territories and in other countries around the world.
Dr. Patricia Daly focused on Vancouver's local health authority, Vancouver Coastal Health (VCH), and how the region uses data to inform programs being delivered and to reduce health inequities. EDI scores are used to measure early childhood performance. Across the region, 33% of children are rated as vulnerable on at least one domain of the EDI. In addition, there are significant gradients across the 55 neighbourhoods that comprise the region with a range from 6%-59% (sic) vulnerability. While real health inequities exist at the local level, the EDI data show that vulnerable children also live in wealthy neighbourhoods. If efforts only focus on the most vulnerable neighbourhoods, there may not be a significant change in outcomes at a population level, so both a universal approach to reduce vulnerabilities in all neighbourhoods and targeted initiatives are needed.
Engaging vulnerable communities in health promotion and research: Insights to date – May 28th, 2014
By Katherine Cole, Associate, Strategic Initiatives, CIHR-IPPH
CIHR-IPPH was pleased to organize a workshop on engaging members of vulnerable communities in health promotion and research at Public Health 2014. The workshop, facilitated by CIHR's lead on citizen and patient engagement, Rosa Venuta, was well attended. Our speaker panel included a range of disciplines and perspectives on citizen-engaged research. Josée Lavoie, PhD (Director, Manitoba First Nations - Centre for Aboriginal Health Research and Associate Professor, Community Health Sciences, Faculty of Medicine, University of Manitoba) spoke about the vulnerability of not only community members but also community-based organizations. She focused on the messy world of data and engagement of citizens in the process of collaborative analyses. Sophie Tamas, PhD (Banting Fellow in the Departments of Geography and Canadian Studies at Carleton University) addressed the risks of privileging science over community/individual perspectives and queried what counts as useful knowledge. Annette Browne PhD , RN (Professor, University of British Columbia School of Nursing) spoke about how their project team has been successful in recruiting large numbers of vulnerable patients in a busy community health centre. Following the presentations, the audience participated in small group discussions where they shared some of their current projects and best practices that highlight the complexities of tailoring interventions to the needs of communities. CIHR hopes to build on this success with online tools/resources and future workshops.
Tailoring health promotion for boys and men: Have you considered the possibilities? – May 29th, 2014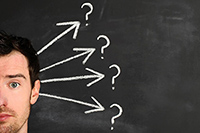 By Meridith Sones, Knowledge Translation Manager, CIHR-IGH
At Public Health 2014, the CIHR Institute of Gender and Health brought together leaders from the worlds of research, policy and community engagement for a Powered by PechaKucha panel on boys' and men's health promotion. With only 20 slides shown for a brief 20 seconds each, panelists inspired the audience to consider why tailoring health promotion for boys and men matters and how it can open up new possibilities for impact on a range of pressing public health issues.
Dr. Kim Raine kicked off the panel by exploring the social determinants of obesity among boys and men, making a compelling case for ecological and gender-sensitive approaches to promoting healthy weights – including emphasizing health over size. Drawing from her research with young men living in disadvantaged neighbourhoods, Dr. Josephine Wong presented a visual story on how gender and other social identities make a difference to the emotional and mental health of young men. Rod Knight spoke about the influence of gender on young men's sexual health practices, calling for more gender-transformative health promotion approaches that avoid harmful stereotypes and better interrogate what it means to "be a man". Gerry Gallagher shared perspectives from the Public Health Agency of Canada, highlighting how health equity integration and sex- and gender-based analysis are being used to promote the health and wellbeing of boys and men. Lastly, Jeff Perera of White Ribbon delivered a thought-provoking presentation on engaging men and boys in violence prevention, drawing on many important messages from his TEDx Talk on the Ladder of Manhood.
Have you considered the possibilities?
Researcher Profile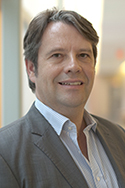 Dr. Michael Kobor
Social epigenetics
Understanding how early life experiences get under the skin
While our genetic composition still remains largely out of our control, research is increasingly able to demonstrate that the interactions between individuals and the environments in which they grow and learn influence their human biology and development in later life. If some children may be predisposed to certain health outcomes based on their genetic makeup, it is particularly important to elucidate the role that the environments can play in shaping human lifecourse development especially if it means that negative outcomes could be prevented. Indeed it puts a whole new spin on the "nature vs. nurture" dichotomy. Dr. Michael Kobor, Associate Professor at UBC's Department of Medical Genetics and Director of the Program on Social Epigenetics at UBC's Human Early Learning Partnership, is an undisputed leader in the study of social influences on the biology of early childhood development, a field known as social epigenetics.
Dr. Kobor and his research team collaborate with scientists and researchers from across health disciplines and from around the world, using a society-to-cell approach to determine how socioeconomic conditions and stress in early life may impact the health of children down the road. A better understanding of how, when, and why epigenetic marks form will create opportunities to identify children whose development has been most affected by poverty and tumultuous family life. These specific marks can then be used to identify the most vulnerable among our children, who are most likely to benefit from early intervention. Please watch this video interview with Dr. Kobor for information on current social epigenetics research projects.
As we illuminate and understand the mechanisms and developmental pathways that predispose children to various detrimental health effects, including childhood asthma, obesity and difficulties in social functioning, we will ultimately be able to translate these findings into policies and community-based programs to reduce health problems and increase resilience among vulnerable children through early life-course intervention.
Date modified: