Executive Management Committee
Executive Vice-President (EVP), External Affairs and Business Development
Michel Perron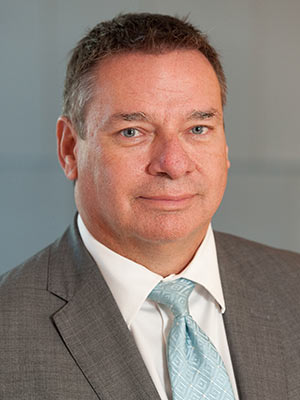 Michel Perron is Executive Vice-President (EVP), External Affairs and Business Development (EABD) of the Canadian Institutes of Health Research (CIHR). In this role, Mr. Perron is leading the EABD's integration into CIHR's mandate of supporting excellence in health research for the improved health of all Canadians. A passionate advocate of collaboration and breaking down silos, Mr. Perron is focussing on creating strategic and complementary partnerships with the private, public, and charitable sectors; strengthening communications with both internal and external audiences and supporting CIHR through the implementation of improved governance and decision making structures.
From 1999-2014, Mr. Perron served as Chief Executive Officer of the Canadian Centre on Substance Abuse (CCSA), the lead organization responsible for advancing solutions to address alcohol and other drug-related harm in Canada. During his 15-year tenure with CCSA, Mr. Perron spearheaded many initiatives that were the first of their kind in Canada and internationally, including an overarching action plan on substance abuse and the Beyond 2008 initiative which was the first comprehensive global NGO consensus on drug policy.
Prior to his appointment with CCSA, Mr. Perron held several senior positions with the federal public service, including with the Canada Customs and Revenue Agency, Health Canada, and the Department of the Solicitor General of Canada.
Mr. Perron is a graduate of the University of Winnipeg and the Harvard Business School.
Email: michel.perron@cihr-irsc.gc.ca
Date modified: