CIHR researchers to attend 64th Lindau Nobel Laureate Meeting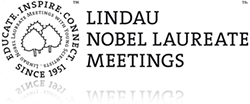 Three outstanding CIHR supported researchers will be among 600 aspiring young researchers from almost 80 countries who will spend a week with 38 Nobel Laureates at the 64th Lindau Nobel Laureate Meeting to be held from June 29 to July 4, 2014 in Lindau, Germany.
CIHR congratulates Banting Postdoctoral Fellows Meghan Azad and Brad Jones and Vanier Scholar Jonathan Fuller for being selected to attend this prestigious meeting. They will have the opportunity to exchange ideas, discuss projects and build international networks around topics such as global health, the challenges to medical care in developing countries, and future research approaches to medicine.
Meghan Azad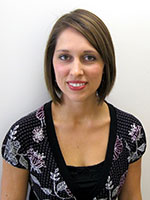 "I'm looking forward to everything about the Lindau meeting. What an incredible, once-in-a-lifetime opportunity to meet and learn from dozens of Nobel Laureates and accomplished young scientists from around the world!"
Meghan Azad, PhD
Banting Postdoctoral Fellow, University of Alberta
Meghan's research explores how lifestyle and environmental factors during early life are contributing to the rise in childhood allergies and obesity. She is especially interested in the role of the gut microbiome.
Brad Jones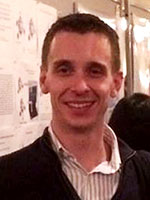 "As busy scientists, we run the risk of becoming overly focused on the next experiment, the next deadline. To me, this opportunity represents the chance to gain a unique perspective. By meeting with Nobel Laureates and young scientists from diverse fields, we will celebrate common elements of the scientific endeavor that span even vastly different disciplines and, I hope, will strengthen these ideals within ourselves. The most important contribution that we can make to future generations is to pass on the spirit of scientific discovery – something that the participating Nobel Laureates have clearly realized, and that we must also realize in our turn."
Brad Jones, PhD
Banting Postdoctoral Fellow, Massachusetts General Hospital
Brad is focused on advancing the development of a potential drug and a nanotechnology-based delivery system that would allow infection-fighting cells to seek out and eliminate HIV infection.
Jonathan Fuller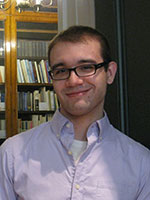 "I am excited and honoured to take part in the tradition of the Lindau Nobel Laureate Meetings, to join discussions that have been ongoing for over six decades about science, progress and humanity."
Jonathan Fuller, MD/PhD student
Vanier Scholar, University of Toronto
Jonathan is carrying out a philosophical analysis of the current chronic disease model and its implications for the care of older patients with complex medical conditions.
The Banting Postdoctoral Fellowship and the Vanier Canada Graduate Scholarship are the Government of Canada's most prestigious awards for postdoctoral researchers and doctoral students.
Date modified: