Fact Sheet - Manitoba SUPPORT (Support for People and Patient-Oriented Research and Trials)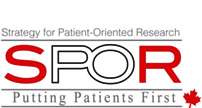 [ Press Release ]
Government of Canada Funding: $11.2 million
Government of Manitoba Funding: $11.2 million
Total Funding: $22.4 million, over five years
Description
Support for People and Patient-Oriented Research and Trials (SUPPORT) Units are locally accessible, multidisciplinary clusters of specialized research resources, policy knowledge, and patient perspective. SUPPORT Units provide the necessary expertise to pursue patient-oriented research and help lead reforms in response to locally-driven health care needs. They also lead and facilitate decision-making within the health services setting, foster the implementation of best practices, and promote collaboration among researchers engaged in patient-oriented research.
The objectives of a SUPPORT Unit are to:
Identify and address the needs of patients and knowledge users by facilitating research;
Provide specialized and multidisciplinary methodological expertise in patient-oriented research and its application;
Assist decision makers and investigators identify and design research studies, conduct bio-statistical analyses, manage data, provide and teach project management skills, and ensure studies meet regulatory standards;
Advance methods and training in comparative effectiveness research and develop the next generation of methodologists;
Provide timely access to data including linked datasets and integrate existing or new databases.
About the Canadian Institutes of Health Research (CIHR)
The Canadian Institutes of Health Research (CIHR) is the Government of Canada's health research investment agency. CIHR's mission is to create new scientific knowledge and to enable its translation into improved health, more effective health services and products, and a strengthened health care system for Canadians. Composed of 13 Institutes, CIHR provides leadership and support to more than 12,600 health researchers and trainees across Canada.
Date modified: