Linking regular exercise with PTSD symptom reduction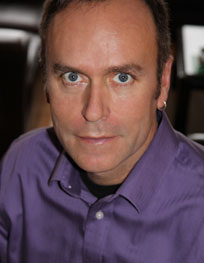 Who?
Dr. Gordon J. G. Asmundson, RD Psych, FRSC
Professor of Psychology, University of Regina

What's the Issue?
Anxiety related disorders are now the most commonly diagnosed mental disorders. Of the anxiety related disorders, post-traumatic stress disorder (PTSD) is particularly common and devastating. It is associated with impaired social and occupational functioning, development of other significant mental health issues, diminished physical health, and increased suicide risk. There is an urgent need for cost efficient and widely accessible interventions for anxiety related disorders like PTSD.

What's the Research?
There is evidence that people who exercise regularly are less likely to suffer from significant anxiety, depressed mood, and other mental health issues when compared to inactive individuals. Despite recommendations from health authorities that adults participate in 150 minutes of moderate-to-vigorous physical activity every week to obtain health benefits, less than 1 in 6 Canadian adults report doing so, and those with an anxiety-related disorder are even less likely to get they exercise they need.

The purpose of Dr. Asmundson's research program is to systematically evaluate the impact of regular aerobic exercise, both alone and when combined with a known effective psychotherapy-based treatment, on symptom severity and general physical health of people with PTSD. Preliminary findings from a pilot study conducted by Dr. Asmundson and his team indicate that individuals with a primary diagnosis of PTSD experienced statistically and clinically significant reductions in PTSD and depression symptoms when introduced to a two-week aerobic exercise intervention. They rated the intervention as enjoyable and drop-out rates were low (18%).

What's the Impact?
The researchers' preliminary findings demonstrate that regular aerobic exercise, an easily accessible form of intervention, is effective in reducing PTSD symptoms and improving mood. Future research funded by CIHR will attempt to identifying why regular exercise, alone and in combination with effective psychotherapy-based treatments, works to reduce PTSD symptoms. This avenue of research has significant implications for the societal and personal burden associated with PTSD and other forms of clinically significant anxiety.
Date modified: