Mental health and wellness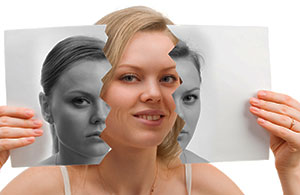 Feeling well mentally is essential for leading a healthy life. Good mental health indicates a state of successful performance and mental function, resulting in productive activities, fulfilling relationships and the ability to adapt to change and cope with adversity. Because psychological well-being brings many benefits, people who are experiencing difficulties in this regard, may face difficult situations. One in five Canadians will have a direct personal experience of a clinically defined mental illness in their lifetime, but the reality is that we are all touched by mental health issues. Maybe your son has suicidal thoughts, or a family member struggles with addiction. The most common mental disorders are the following: stress and anxiety, depression, schizophrenia, bipolar disorder, PTSD, drug and alcohol addiction, along with eating and personality disorders. To better prevent and manage these conditions, some experts recommend early diagnosis, medication and psychotherapies, while others advocate exercise, music, art and other alternatives to alleviate the symptoms.
Since 2001, CIHR has invested over $620.7 million in mental health research projects that has lead to new approaches and treatment. More recently, CIHR partnered with the Graham Boeckh Foundation to launch the SPOR Network on Transformational Research in Adolescent Mental Health, an exciting initiative that aims to catalyze fundamental change in Canadian youth mental health care in five years. This is a pressing health care issue because young people are more likely to experience mental health disorders than any other age group. In fact, 75% of mental health problems begin before the age of 25 years.
I am pleased to invite you to read about our most ambitious mental health research projects aimed at improving the health of Canadians.
Dr. Anthony Phillips
Scientific Director
CIHR Institute of Neurosciences, Mental Health and Addiction
Take a closer look at evidence from research on mental health: a list of Cochrane reviews
Date modified: