New Frontiers in Population Health toward Equity from the Start: Dialogues inspired by Clyde Hertzman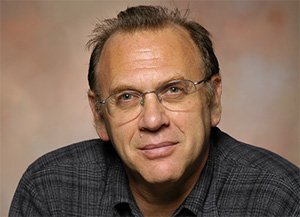 Photo: Clyde Hertzman 1953-2013
"The development of society, rich or poor, can be judged by the quality of its population's health (and) how fairly health is distributed across the social spectrum"
WHO, Achieving Health Equity: From Root Causes to Fair Outcomes. Geneva. 2007
In memory of Clyde Hertzman's contributions to the field of population health and to mark the 20th anniversary of the publication of the landmark book, "Why are some people healthy and others not?" we are launching New Frontiers in Population Health toward Equity from the Start: Dialogues inspired by Clyde Hertzman.
This cross-Canada dialogue series in Clyde's name will feature science, policy and practice leaders from Canada and around the globe, engaging in critical debates about the major social health inequalities of our time and bringing to light the actions that we can take as a society to address them.
Planned events in 2014:
Early Years 2014 Conference – January 31, Vancouver

A keynote lecture at this national conference, given by Dr. Tom Boyce, a long-time friend and colleague of Clyde's, will explore a topic that Clyde pioneered: biological embedding. Dr. Boyce will detail a range of work in which Clyde was involved to unearth the biological mechanisms through which experience gets under the skin and our emerging understanding of social epigenetics.

From Cell to Society: Creating a world where all children can succeed – February 6, Toronto

Jointly organized by the CIFAR programs in Child & Brain Development and Successful Societies. This will be an unforgettable day dedicated to celebrating the profound insights and influential contributions of the late CIFAR Senior Fellow Clyde Hertzman. The day will focus on what Clyde called "the archeology of biological embedding" – the interconnections from cell through to society that influence early child development and set lifetime trajectories for health and wellbeing. Inspired by Clyde's passion for outreach, this event will share groundbreaking ideas to inform and engage policy-makers and practitioners as well as foundation and community leaders.

International Health Data Linkage Conference – April 28-30, Vancouver

Dr. Fiona Stanley will focus her keynote lecture on a topic about which Clyde was passionate: the need to monitor the wellbeing of Canada's children at a population level. He led important conversations about the need for a world-class child development monitoring system in Canada, to make evident the state of children's development, to unearth inequities and to more deeply understand the cause of these inequities as a foundation for a fulsome policy and program response. A workshop at this conference, led by Clyde's colleagues in the Forum for Early Child Development Monitoring, will explore a vision for "The World's Best System of Early Child Development Statistics".

Social policy and health inequalities: An international perspective – May 7-9, Montreal

A panel moderated by Erica Di Ruggiero and featuring Dr. Michael Kobor, Human Early Learning Partnership (HELP), Olle Lundberg, Centre for Health Equity Studies (Stockholm) and Marni Brownell, Manitoba Centre for Health Policy, and a roundtable discussion.

Public Health 2014 – May 26-29, Toronto

A panel at the Canadian Public Health Association Conference, Public Health 2014, will highlight cutting edge research in proportionate universality and how public health is applying this work in practice. This session will explore ongoing knowledge translation efforts that allow us to bridge effectively between research and practice to ensure all children have an equal chance at health equity from the start.

Public Forum – TBD, Halifax (details to follow)
The purposes of these dialogues are to:
1. Highlight the core research themes that Clyde pioneered and pursued relentlessly
Biological embedding – The evidence is clear that early experiences literally get under the skin, and alter our biological functioning. Emerging findings about social epigenetic mechanisms are helping us to understand how early life nurturance and stress influence our lifelong health and wellbeing. The interplay between our genes and our environment literally changes the ways in which our genes function with long-term consequences for individuals and therefore for society as a whole.
The social determinants of health – Social inequalities matter to health, especially those inequalities experienced early in life. Socioeconomic pressures on families are growing, such as the amount of time spent working in order to attain a certain socioeconomic status, and interventions that have been put in place at the level of the family, such as full-day kindergarten, while effective, are not having as much of an impact given the extent of the problem.
Developmental trajectories – What happens in the early years has an enduring influence across the balance of the life course. There are known sensitive periods in brain development, which means there is exuberant growth occurring in brain cells and their connections as a result of the quality of the environment. Making use of state-of-the-art population-based, person-specific, longitudinal child and youth developmental trajectories data linkages we can investigate factors in the environment that support or undermine children's health and development across the early life course. We can also explore the emergence of systematic differences in children's developmental trajectories across neighbourhoods and other subpopulations.
Monitoring and data linkage – "NO DATA, NO PROBLEM, NO ACTION". Enormous quantities of child development data are collected by a variety of Institutions in Canada. These are essential to support evidence-based and effective decision-making. With senior research colleagues across Canada, Clyde envisioned "The World's Bests system of Child Development Statistics". Built on a foundation of high quality longitudinal cohort studies revealing developmental mechanisms, the system brings together population-level child development data across the developmental trajectory and administrative data (such as census and taxfiler records).
Translation research into policy and practice - On-going knowledge translation efforts are needed to allow us to bridge effectively between research and policy/practice. Clyde devoted considerable time and energy to working with organizations and communities at every level, to make meaning of the data gathered at the Human Early Learning Partnership. His commitment to knowledge translation as a core component of his work was an expression of his determination to realize social change and optimal development for all children.
Community action - Clyde's research made evident the powerful role that communities play on addressing the needs of their youngest citizens. Through careful planning and investment, some communities have significantly reduced the vulnerability rate (measure using the Early Development Instrument). Evidence suggests that several factors are important in communities if they are to be successful: strong inter-sectoral leadership; addressing barriers to increase equitable access; aligning child care and learning and education systems; and building relationships and partnerships in community and with municipal and regional policy makers. At the same time, it is clear that, though these factors are necessary for success, they are not sufficient with out significant and consistent investment by provincial and federal government.
A systems approach – Policy and program changes at a Municipal, Provincial and Federal level are essential to improving the health of all children and families, including those who are less socially advantaged or may experience disability. Policy commitment to children and families can be expressed through investment in and alignment of systems that touch their lives: health, education, child and family development, sports and recreation, and social planning. Such investments also need to provide parents and families with time to adequately care for their children and the resources to support their health development.
2. Preface and give energy to the next generation of research and progress in each of these areas toward a realization of Clyde's and HELP's vision of "Thriving Children and Families"
Generated from the core themes of the dialogue series, and building from the conversations that grow from each dialogue, a sequel to "Why are some people healthy and others not?" is planned. The sequel will bring together the current state of our knowledge and understanding of population health intervention research (PHIR). PHIR involves a research approach to study policies, programs, and other practices operating at a system-level within and outside of the health sector that impact health and health equity. It will not only record the advances that have been made over 20 years, but also point the way forward. Chapter authors will be identified through the planning process for the dialogue series.

Join the online conversation #HertzmanDialogues on Twitter
These events are being planned and sponsored by:
Date modified: