Canadian Institutes of Health Research Annual Report 2012–13: Innovative, Strategic, Current
President's Message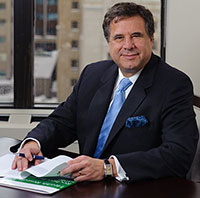 In the past fiscal year, the Canadian Institutes of Health Research (CIHR) achieved significant progress towards objectives presented in our five-year strategic plan, Health Research Roadmap. The organization is now one year from the end of Roadmap and, as we review 2012–13, goals that appeared distant are now coming into sharper focus.
CIHR is committed to ensuring continued research excellence in Canada. To that end, CIHR was active throughout the year in stakeholder consultations for planned reforms to the Open Operating Grant Program and peer review process. At the end of this period, we released the final design for these reforms and, beginning with the next fiscal year, will move forward with implementation of these changes.
During 2012–13, CIHR also achieved a number of milestones in pursuit of research that addresses health and health system priorities. We have refined and developed a unique set of signature initiatives that bring together multiple CIHR Institutes and partners in the shared pursuit of well-defined research goals. We announced the results of two funding competitions for two major signature initiatives, Epigenetics and Personalized Medicine, and announced a funding opportunity for a new signature initiative to address the health inequities faced by First Nations, Inuit and Métis peoples in Canada.
Each of these initiatives demonstrates the power and importance of partnerships. In the past fiscal year, we continued to develop our capacity to partner effectively in order to accelerate the health and economic benefits of research. CIHR is pursuing novel business models that go beyond simple pooling of finances and involve true co-management of research with partners. CIHR is an active champion of the Strategy for Patient-Oriented Research (SPOR), which represents a broad coalition of stakeholders focused on addressing clear and achievable health objectives.
Finally, CIHR demonstrated its commitment to improved tracking of the impact of activities and investments. We produced two important evaluation reports on CIHR programs, as well as a joint evaluation with the Canada Foundation for Innovation (CFI) on national investments into medical imaging. In each case, the evaluations determined significant return on investment. For example, a joint CIHR-CFI case study of an important imaging tool for diagnosis of acute stroke, computed tomography perfusion, accelerated the translation of this new tool into clinical use by at least five years.
As we look forward to the next fiscal year, CIHR is well positioned to achieve even greater impact and progress towards our strategic goals.
Alain Beaudet, MD, PhD
President
Canadian Institutes of Health Research
Date modified: