2013 National Physician Survey now online!
Calling on Canadian Physicians! Add your voice to Canada's largest physician workforce survey!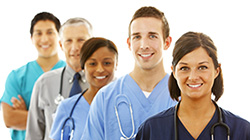 The National Physician Survey (NPS) launched in April 2013, and we encourage all physicians in Canada to participate. This is your chance to provided important information that will help shape the future of healthcare in Canada, and earn CPD credits quickly and conveniently.
The survey will take only 10 – 15 minutes to complete, and all responses will remain confidential.
Complete the survey and you could win $1,000.
Visit the National Physician Survey website to learn more and to complete the survey.

Promotional Video
Date modified: