CIHR Dementia Research Strategy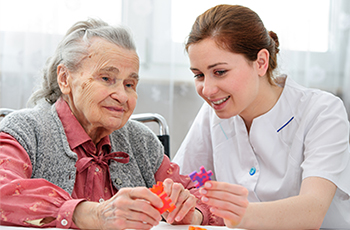 The CIHR Dementia Research Strategy (the Strategy) supports research on the latest preventive, diagnostic and treatment approaches to Alzheimer's disease and related dementia. It consists of an international and a national component. Together, these components allow the Government of Canada to support world-class research on dementia that will contribute to the global pursuit of finding a cure or disease-modifying treatment for dementia by 2025. The Strategy enables Canadian researchers to lead and participate in a new wave of national and international initiatives.
The goals of the Strategy fall under the following three themes:
Primary Prevention – Preventing the disease from occurring through the identification of the mechanisms and/or conditions responsible for the neurodegenerative processes that lead to Alzheimer's disease and related dementias.
Secondary Prevention – Delaying/slowing the clinical progression of an already developing disease though better understanding of the mechanisms, diagnosis and early intervention.
Quality of life – Improving the quality of life of those living with the disease or who support those having the disease as well as to improve access to quality care and enabling the healthcare system to deal more efficiently with the rising number of individuals with dementia.
The Strategy is led by the CIHR Institute of Aging and co-led by the CIHR Institute of Neurosciences, Mental Health and Addiction.
Date modified: