IMHA Research Ambassadors

Research Ambassadors are members of the public who live with, or advocate for others living with a condition that falls under IMHA's research mandate (conditions related to bones, joints, muscles, connective tissue, skin and teeth). Research Ambassadors bridge the gap between researchers and patients, addressing the different stages of the research process known as: Basic Biomedical Science, Clinical Science and Knowledge, and Clinical Practice and Health Decision Making.
The main principles of what Research Ambassadors do are:
Encourage transparency/partnership between researchers and patients/patient advocates
Ensure relevancy of research
Represent stakeholder diversity
Maintain accountability through open communication

Key responsibilities of Research Ambassadors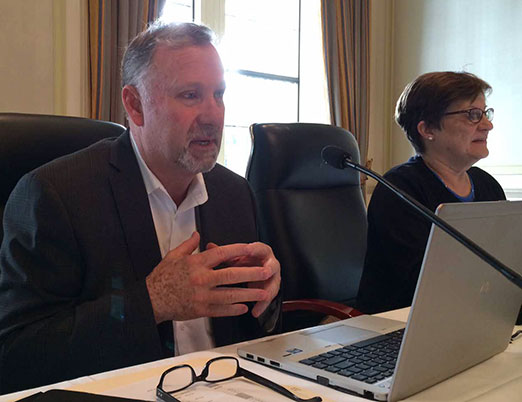 Sharing knowledge about research with the public with sensitivity to diverse populations;
Contributing new perspectives and opinions, and hearing differing points of view with respect;
Attending two meetings per year in person to share news of group and stakeholder activities;
Reviewing plain language abstracts for the Research Ambassadors Knowledge Translation Award;
Reviewing documents and contributing to discussions regarding new initiatives or projects of the Institute when it requests patient or patient advocate participation and engagement.
Date modified: